West Sussex Probate Inventories
The West Sussex Probate Inventory index was transcribed from fiche to computer by Dave Woolven. The column showing the values of the inventories has been omitted. The inventories are held at WSRO.
The fiche was compiled by Timothy J McCann of the West Sussex Record Office, February 1981, and the listings are made with permission from WSRO.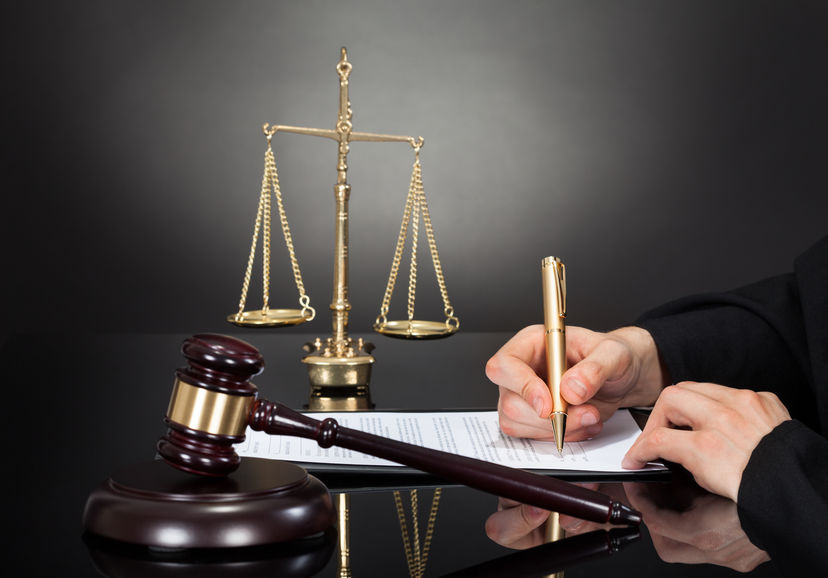 Surname

Forenames

Occupation

Date

Parish

Cty

CRO Ref

A Lee

Thos

Yeoman

2 Sep 1639

Poling

Wsx

STCIII/H F.121

Abraham

John

6 Apr 1675

East Wittering

Wsx

SCTI/26 F.171

Abraham

Peter

Butcher

12 Jun 1668

Yapton

Wsx

STCIII/I F.50

Abraham

Thomas

Yeoman

24 Apr 1693

Barnham

Wsx

STCI/30 F.85

Aburra

Richd

25 Apr 1670

Sidlesham

Wsx

Abyas

Margery

Widow

24 May 1614

Climping

Wsx

A. Dean 9

Adames

Ann

25 Jan 1615

Oving

Wsx

STCIII/F F.45

Adames

Richd

23 Jul 1644

Angmering

Wsx

STCI/21 F.5

Adames

Thos

25 Nov 1614

West Chiltington

Wsx

Adames

Wm

11 Jun 1689

Goring

Wsx

STCI/29 F.38

Adams

Batt

Yeoman

26 Dec 1740

Earnley

Wsx

STCIII/P F.21

Adams

Christopher

Blacksmith

29 Mar 1706

Westbourne

Wsx

STCI/30 F.832

Adams

Edward

10 Dec 1672

Angmering

Wsx

Adams

Jas

23 Oct 1734

Shipley

Wsx

Adams

John

17 Mar 1612

West Chiltington

Wsx

Adams

John

17 Sep 1673

Burpham

Wsx

STCI/25 F.126

Adams

John

14 Jun 1681

West Chiltington

Wsx

STCI/27 F.215

Adams

John

9 Apr 1684

West Chiltington

Wsx

Adams

John

26 Mar 1716

Westbourne

Wsx

STCI/32 F.61

Adams

John

Tailor

4 Dec 1741

Chichester, St Andrews

Wsx

STDI/7 F.88

Adams

Mary

10 Dec 1672

Angmering

Wsx

Adams

Mary

Widow

19 Jan 1683

Burpham

Wsx

STCI/27 F.318

Adams

Nathaniel

Yeoman

23 Jun 1740

West Chiltington

Wsx

STCI/37 F.75

Adams

Robt

Clerk

18 Mar 1703

Hunston

Wsx

STCIII/M F.39

Adams

Saml

Cordwainer

13 Nov 1723

West Chiltington

Wsx

STCI/33 F.218

Adams

Sarah

12 Jun 1679

Patching

Wsx

Orig M.51

Adams

Thos

2 Jun 1706

Angmering

Wsx

STCI/30 F.855

Adams

Thos

Husbandman

6 Oct 1719

Barnham

Wsx

STCI/32 F.244

Adams

Thos

Husbandman

10 Nov 1733

Kingston

Wsx

STCI/35 F.283

Adams

Wm

16 Jan 1684

Angmering

Wsx

STCI/27 F.452

Adams

Wm

23 Apr 1687

Rustington

Wsx

Addames

Richd

Yeoman

15 Oct 1669

Angmering

Wsx

STCIII/I F.90

Addams

Edward

14 Dec 1660

Angmering

Wsx

STCIII/H F.217

Addams

Edward

21 Nov 1665

Angmering

Wsx

STCI/23 F.290

Addams

John

15 Jan 1689

Littlehampton

Wsx

Addams

Martin

Yeoman

20 Apr 1647

Petworth

Wsx

STCIII/K F.47

Addams

Richd

1 Apr 1687

Angmering

Wsx

STCI/28 F425

Addams

Thos

25 Apr 1691

Angmering

Wsx

STCI/29 F.29

Addams

Thos

Yeoman

30 Jun 1693

Angmering

Wsx

STCI/30 F.2

Addison

Richd

12 Jul 1725

Westbourne

Wsx

STCI/33 F.345

Addison

Sarah

13 Mar 1731

Westbourne

Wsx

STCI/35 F.6

Addison

Wm

Blacksmith

23 Aug 1622

Chichester, St Bartholomews

Wsx

STDIII/I F.68

Adeane

Hugh

Husbandman

15 May 1622

Shipley

Wsx

S. Dean 9

Adeane

Thos

29 May 1629

Shipley

Wsx

STCIII/G F.106

Adern

Richd

Gentleman

18 Sep 1623

Chichester - Unspecified

Wsx

STDIII/I F.70

Aderton

Robt

Yeoman

1 Apr 1669

Billinghurst (Billingshurst?)

Wsx

STCI/24 F.16

Adgate

Elizth

Widow

18 Aug 1661

Horsham

Wsx

STCIII/H F.222

Adhams

Saml

13 Sep 1639

Petworth

Wsx

STCIII/H F.123

Adsed

Richd

15 Jun 1675

Wisborough Green

Wsx

STCI/26 F.45

Adseed

Thos

8 Jun 1664

Wiggonholt

Wsx

Adshend

Wm

Cooper

11 Feb 1670

Wisborough Green

Wsx

STCIII/I F.100

Aduke

Margt

Widow

24 Jul 1637

Warningcamp

Wsx

STCI/19 F.79

Aelying

Wm

Yeoman

22 Apr 1644

Burpham

Wsx

STCI/21 F.27

Affeld

John

Jun 1560

Unidentified Inventories

nk

Agar

Elizth

Widow

27 Mar 1702

Washington

Wsx

STCIII/M F.30

Agar

Richd

Husbandman

5 Nov 1701

West Chiltington

Wsx

STCI/30 F.567

Agate

Ann

Widow

26 Aug 1727

Horsham

Wsx

STCI/34 F.185

Agate

Edward

Yeoman

30 Mar 1720

Warnham

Wsx

STCI/32 F.301

Agate

Geo

25 May 1694

Nuthurst

Wsx

Agate

John

18 Feb 1625

West Grinstead

Wsx

S. Dean 4

Agate

John

2 Jul 1672

Warnham

Wsx

STCI/25 F.77

Agate

John

Yeoman

13 May 1684

Warnham

Wsx

STCI/27 F.450

Agate

John

Farrier

3 Nov 1707

Horsham

Wsx

STCIII/M F.77

Agate

John

Husbandman

19 Jun 1707

Shipley

Wsx

STCI/31 F.42

Agate

Ralph

Yeoman

30 Aug 1661

Cowfold

Esx

STCI/22/ F.90

Agate

Ralph

Yeoman

30 Aug 1661

Cowfold

Wsx

STCI/22/ F.90

Agate

Thos

Yeoman

28 May 1751

Warnham

Wsx

STCIII/Q F.28

Agates

Elizth

Widow

18 Sep 1642

Nuthurst

Wsx

S. Dean 16

Agates

Geo

12 Nov 1639

Nuthurst

Wsx

Agates

John

7 May 1694

West Grinstead

Wsx

Ailine

Wm

30 Apr 1678

Birdham

Wsx

Aillin

Wm

Widow [sic]

1 Aug 1724

Wisborough Green

Wsx

STC/33 F.240

Aillinge

Richd

Husbandman

21 Jun 1624

Kirdford

Wsx

M. Dean 1

Ailwin

Richd

5 Feb 1669

Stedham

Wsx

STCI/24 F.24

Akeeshatt

Thos

18 Jan 1664

Westbourne

Wsx

STCIII/H F.317

Albart

Thos

28 Sep 1649

Pulborough

Wsx

STCI/21 F.351

Albery

Thos

Carpenter

5 Oct 1747

Kirdford

Wsx

STCI/38 F.194

Albry

Henry

Husbandman

28 Sep 1737

Wisborough Green

Wsx

STCIII/0 F.122

Albury

Robt

Yeoman

14 Mar 1720

Midhurst

Wsx

STCIII/N F.20

Alchin

Thos

1636

Steyning

Wsx

Alchorne

Thos

25 Jul 1637

Lancing

Wsx

STCIII/H F.51

Alcock

Ann

Widow

6 Jun 1674

West Grinstead

Wsx

STCI/26 F.181

Alcock

Chas

Shoemaker

3 Sep 1612

Steyning

Wsx

STCIII/E F.219

Alcock

Lawrence

Gentleman

31 Oct 1662

Tillington

Wsx

STCIII/H F.275

Alcocke

Thos

3 Sep 1681

Storrington

Wsx

Alderton

Ann

Widow

17 Jan 1681

Rudgwick

Wsx

STCI/27 F.167

Alderton

Christopher

11 Feb 1635

Wisborough Green

Wsx

STCI/18 F.350

Alderton

Edward

1 Feb 1670

Rudgwick

Wsx

Alderton

Geo

Husbandman

30 Jan 1671

Petworth

Wsx

STCI/24 F.111

Alderton

John

Yeoman

23 Jul 1630

Pulborough

Wsx

STCI/18 F.19

Alderton

John

28 Aug 1719

Tillington

Wsx

STCI/32 F.236

Alderton

Richd

Yeoman

28 Nov 1622

Wisborough Green

Wsx

STCIII/F F.204

Alderton

Thos

Collier

13 Apr 1647

Northchapel

Wsx

STCIII/K F.51

Alderton

Wm

Tanner

7 Apr 1629

Tillington

Wsx

STCI/17 F.282

Alderton

Wm

Yeoman

7 Jul 1667

Kirdford

Wsx

STCIII/I F.31

Alderton

Wm

Gentleman

11 Sep 1721

Rustington

Wsx

STCI/33 F.45

Alderton

Wm

14 May 1734

Tillington

Wsx

STCI/35 F.340

Alderton

Wm

Yeoman

16 Sep 1760

Petworth

Wsx

STCIII/R F.25

Aldertune

Richd

17 Feb 1631

Wisborough Green

Wsx

STCI/18 F.66

Aldridge

Richd

Husbandman

18 Oct 1614

Westbourne

Wsx

B. Dean 5

Aldridge

Richd

Yeoman

14 Feb 1681

Westbourne

Wsx

STCI/27 F.138

Aldridge

Thos

7 Jun 1649

Chidham

Wsx

STCI/21 F.311

Aldridge

Wm

Clerk

23 Mar 1653

Chichester, St Olaves

Wsx

STCIII/K F.148

Alen

Walter

Husbandman

25 May 1580

Ashhurst

Wsx

STCI/12 F.149

Alexander

Leonard

Clerk

20 Apr 1663

Iping

Wsx

STCIII/H F.305

Alinge

Wm

3 Apr 1633

Trotton

Wsx

STCIII/18 F.333

Allbury

John

Yeoman

1 Jun 1750

Funtington

Wsx

STCI/39 F.64

Allderton

Richd

1679

Pulborough

Wsx

Allen

Danl

Carpenter

17 Dec 1630

Woolavington

Wsx

STCI/18 F.30

Allen

David

28 May 1640

Wisborough Green

Wsx

Allen

Edith

8 Dec 1729

Stoughton

Wsx

STCIII/O F.11

Allen

Elizth

Widow

2 Nov 1669

Walberton

Wsx

STCI/24 F.73

Allen

Francis

27 Jul 1643

Rudgwick

Wsx

STCI/21 F.126

Allen

Giles

14 Dec 1696

Compton

Wsx

Allen

Grace

Widow

18 Feb 1729

Steyning

Wsx

STCI/34 F.363

Allen

John

1 Jul 1617

Fittleworth

Wsx

STCIII/F F.97

Allen

John

19 Dec 1633

Eastergate

Wsx

STCI/18 F.285

Allen

John

Yeoman

1 Apr 1633

North Mundham

Wsx

STCIII/G F.229

Allen

John

Husbandman

27 Jun 1649

West Wittering

Wsx

STCI/21 F.432

Allen

John

Farmer

19 Apr 1699

Birdham

Wsx

STCIII/M F.19

Allen

John

Yeoman

21 Oct 1706

Lurgashall

Wsx

STCI/30 F.886

Allen

John

14 Mar 1727

Stoughton

Wsx

STCIII/N F.57

Allen

John

Innholder

29 May 1748

Midhurst

Wsx

STCIII/P F.97

Allen

Jonas

Husbandman

1 May 1633

Aldingbourne

Wsx

STCI/18 F.251

Allen

Joseph

Yeoman

14 Apr 1732

Steyning

Wsx

STCI/35 F.133

Allen

Martha

Widow

9 Feb 1638

North Mundham

Wsx

STCI/19 F.107

Allen

Mary

Widow

18 Nov 1714

Compton

Wsx

STCI/31 F.475

Allen

Richd

Husbandman

24 Jan 1648

Eartham

Wsx

STCIII/K F.73

Allen

Robt

6 May 1696

Midhurst

Wsx

Allen

Robt

Butcher

11 Feb 1740

Petworth

Wsx

STCIII/P F.14

Allen

Thos

21 Sep 1692

Petworth

Wsx

Allen

Thos

Mercer

27 Dec 1715

Midhurst

Wsx

STCIII/N F.8

Allen

Wm

29 Mar 1650

Midhurst

Wsx

Allen

Wm

Yeoman

28 Aug 1724

Steyning

Wsx

STCI/33 F.266

Alleyn

Henry

Physician

7 Apr 1614

Petworth

Wsx

M. Dean 19

Allin

Robt

Butcher

24 Jan 1709

Petworth

Wsx

STCI/31 F.131

Alling

Carol

Yeoman

3 Dec 1680

Treyford

Wsx

STCI/27 F.136

Allinge

John

29 Apr 1639

Harting

Wsx

Allington

John

4 Mar 1646

Sompting

Wsx

STCIII/K F.32

Allward

Edward

Bricklayer

19 Sep 1693

Sompting

Wsx

STCI/30 F.67

Allwin

Wm

7 Nov 1666

Treyford

Wsx

Allwyn

Richd

Gentleman

26 Mar 1690

Iping

Wsx

STCI/29 F.55

Alsce

Thos

Yeoman

13 Nov 1648

Tortington

Wsx

STCI/21 F.263

Alyling

Richd

29 Jan 1692

Chithurst

Wsx

Aman

Margt

Widow

1 Sep 1612

Oving

Wsx

B. Dean 28

Amber

John

Miller

2 Feb 1731

Easebourne

Wsx

STCIII/O F.24

Ameares

Edward

17 Feb 1690

Oving

Wsx

Ameares

Robt

Yeoman

8 Mar 1677

Oving

Wsx

STCI/26 F.109

Amias

Ellis

27 Jun 1628

Chichester, St Bartholomews

Wsx

STDI/3 F.206

Amoore

Nicholas

Yeoman

Mar 1710

Warningcamp

Wsx

STCI/31 F.202

Amye

Frances

Widow

1638

Arundel

Wsx

STCI/20 F.3

Ancell

Ann

Widow

20 Feb 1624

West Grinstead

Wsx

S. Dean 15

Andersonne

Margery

20 Oct 1588

Yapton

Wsx

STCIII/8 F.59

Andres

Wm

23 Oct 1641

Birdham

Wsx

Andrew

Benj

Yeoman

12 Nov 1729

Bepton

Wsx

STCIII/O F.10

Andrew

Benj

Yeoman

10 May 1733

Rogate

Wsx

STCI/35 F.237

Andrew

Chas

Yeoman

9 Mar 1733

Shipley

Wsx

STCI/35 F.216

Andrew

Edward

3 Jul 1672

Billinghurst (Billingshurst?)

Wsx

Andrew

Elizth

Widow

19 Jun 1669

Littlehampton

Wsx

STCI/24 F.41

Andrew

Jas

6 Nov 1662

Stopham

Wsx

STCIII/H F.272

Andrew

Jas

2 May 1678

Billinghurst (Billingshurst?)

Wsx

Andrew

Joan

Widow

20 Sep 1672

Easebourne

Wsx

STCI/25 F.42

Andrew

John

9 Nov 1641

Bepton

Wsx

M. Dean 29

Andrew

John

Yeoman

4 Nov 1670

Bepton

Wsx

STCI/24 F.134

Andrew

John

Yeoman

9 Nov 1705

Worminghurst

Wsx

STCIII/M F.56

Andrew

John

3 Jun 1709

Cocking

Wsx

Andrew

John

Yeoman

10 Nov 1741

Bepton

Wsx

STCI/37 F.213

Andrew

Owen

11 Jan 1671

Climping

Wsx

STCI/24 F.137

Andrew

Richd

10 Mar 1659

Chichester - Unspecified

Wsx

Andrew

Richd

Husbandman

2 Mar 1699

Goring

Wsx

STCIII/M F.17

Andrew

Richd

Yeoman

27 Apr 1731

Rogate

Wsx

STCIII/O F.27

Andrew

Sarah

Widow

2 Dec 1709

Worminghurst

Wsx

STCI/31 F.149

Andrew

Sybil

Widow

28 Dec 1714

Bepton

Wsx

STCI/31 F.456

Andrew

Thos

20 Oct 1614

East Dean

Wsx

B. Dean 8

Andrew

Thos

25 Aug 1620

Midhurst

Wsx

STCIII/F F.163

Andrew

Thos

12 Mar 1640

Stopham

Wsx

STCIII/H F.141

Andrew

Thos

7 Dec 1689

Fittleworth

Wsx

STCI/29 F.45

Andrew

Thos

26 Dec 1691

Bury

Wsx

Andrew

Thos

20 Oct 1701

Easebourne

Wsx

STCI/30 F.555

Andrew

Wm

2 May 1612

Storrington

Wsx

STCIII/E F.226

Andrew

Wm

1 Feb 1639

Amberley

Wsx

Andrew

Wm

2 May 1666

Littlehampton

Wsx

STCI/23 F.314

Andrewe

John

2 Nov 1647

Amberley

Wsx

STCI/21 F.199

Andrewe

Richd

6 Aug 1614

Amberley

Wsx

A. Dean 2

Andrewe

Saml

Yeoman

10 Sep 1632

Bepton

Wsx

STCI/18 F.221

Andrewe

Thos

14 May 1646

Westbourne

Wsx

STCIII/K F.37

Andrewe

Wm

20 Jan 1615

Pulborough

Wsx

S. Dean 49

Andrews

Jas

Yeoman

2 Feb 1744

West Chiltington

Wsx

STCI/38 F.14

Andrews

John

18 May 1623

Hunston

Wsx

B. Dean 14

Andrews

John

Yeoman

27 Oct 1719

Funtington

Wsx

STCI/32 F.264

Andrews

Richd

Yeoman

15 Sep 1718

Poling

Wsx

STCI/32 F.196

Andrews

Richd

Wheelwright

6 Nov 1733

Funtington

Wsx

STCI/35 F.279

Andrews

Wm

Rector

6 Jul 1640

Nuthurst

Wsx

STCIII/H F.153

Andrews

Wm

5 May 1654

West Dean

Wsx

STCI/218 F.23

Andrews

Wm

18 Feb 1674

Easebourne

Wsx

Androwe

Robt

27 Feb 1616

Horsham

Wsx

Anker

Saml

Yeoman

5 Aug 1774

Woolbeding

Wsx

STCI/43 F.4

Ankor

Saml

Yeoman

12 Mar 1740

Petworth

Wsx

STCI/37 F.51

Anscombe

Ann

Widow

24 Jan 1726

Steyning

Wsx

STCI/34 F.40

Anscome

Wm

29 Oct 1718

Ferring

Wsx

STCI/32 F.179

Ansell

Jeremy

Tailor

18 Dec 1623

Chichester - Unspecified

Wsx

STDI/3 F.174

Ansell

Wm

Cordwainer

1 Jun 1688

Horsham

Wsx

STCI/28 F.437

Ansted

Richd

23 May 1650

Rudgwick

Wsx

STCI/21 F.428

Anstey

John

3 Jan 1632

Wisborough Green

Wsx

STCIII/G F.185

Antrobus

Joseph

Husbandman

10 Nov 1694

Warnham

Wsx

STCIII/M F.18

Antrobus

Ralph

Clerk

6 Feb 1622

Shipley

Wsx

S. Dean 2

Apenfold

Thos

Yeoman

16 Apr 1725

West Grinstead

Wsx

STCI/33 F.304

Apps

Ann

Widow

28 Dec 1669

Poling

Wsx

STCI/24 F.60

Apps

Edward

Yeoman

19 Jun 1736

Funtington

Wsx

STCIII/O F.104

Apps

Geo

Husbandman

20 Jan 1635

Eastergate

Wsx

STCI/18 F.352

Apps

Henry

26 - 1723

Boxgrove

Wsx

STCI/33 F.158

Apps

Joan

Widow

7 Dec 1691

Boxgrove

Wsx

STCI/29 F.107

Apps

John

24 Apr 1657

East Lavant

Wsx

STCI/228 F.42

Apps

John

20 Mar 1696

Boxgrove

Wsx

Apps

Owen

4 Dec 1668

Boxgrove

Wsx

STCI/24 F.2

Apps

Owen

20 Dec 1720

Boxgrove

Wsx

Apps

Thos

16 Mar 1655

Boxgrove

Wsx

Apps

Thos

Innholder

10 Nov 1667

Boxgrove

Wsx

STCI/28 F.333

Apps

Wm

Maltster

2 Jan 1694

Boxgrove

Wsx

STCI/30 F.57

Apps

Wm

Yeoman

11 - 1715

Boxgrove

Wsx

STCI/32 F.21

Arderne

Geo

Gentleman

23 Jul 1618

Chichester - Unspecified

Wsx

STDIII/I F.60

Argent

John

Yeoman

6 Apr 1671

Westbourne

Wsx

STCI/25 F.8

Arney

Wm

Mariner

2 Aug 1694

Westbourne

Wsx

STCI/30 F.164

Arnold

Abraham

28 Mar 1683

Shipley

Wsx

Arnold

Alice

7 Jan 1691

Lyminster

Wsx

STCI/29 F.67

Arnold

Ann

Widow

21 Dec 1614

Binsted

Wsx

A. Dean 24

Arnold

Francis

Tailor

13 Apr 1635

Fittleworth

Wsx

STCI/18 F.360

Arnold

John

18 Apr 1645

Rustington

Wsx

STCI/21 F.34

Arnold

John

Yeoman

13 Apr 1725

Horsham

Wsx

STCI/33 F.308

Arnold

Richd

24 Feb 1642

Barnham

Wsx

A. Dean 1

Arnold

Wm

Husbandman

3 Mar 1653

Bosham

Wsx

STCI/21 F.464

Arnoll

Jas

Wheelwright

20 Oct 1642

Bramber

Wsx

STCI/21 F.14

Arnoll

Thos

25 Jul 1631

Stopham

Wsx

Arnoll

Thos

5 Feb 1684

Littlehampton

Wsx

STCI/27 F.306

Arnop

Elizth

Widow

16 May 1748

Petworth

Wsx

STCI/38 F.252

Arnopp

John

10 Apr 1662

Pulborough

Wsx

STCIII/H F.250

Arnops

Alice

Widow

25 Feb 1721

Petworth

Wsx

STCI/33 F.2

Arnould

Felsingham

24 Feb 1624

Ashington

Wsx

S. Dean 14

Arra

John

18 Feb 1723

Aldingbourne

Wsx

STCI/33 F.121

Arrar

Sarah

Widow

3 Apr 1724

Aldingbourne

Wsx

STCIII/N F.40

Arthur

Richd

29 Mar 1683

Ferring

Wsx

Artridge

Ann

Widow

13 Oct 1669

Horsham

Wsx

STCI/24 F.54

Artwell

Wm

Pipe Maker

29 Mar 1727

Arundel

Wsx

STCI/34 F.143

Arundell

Joan

Widow

5 Nov 1670

Arundel

Wsx

STCI/24 F.126

Ascolle

Henry

17 Apr 1682

West Grinstead

Wsx

Ashlee

Christopher

11 Mar 1672

Parham

Wsx

STCI/26 F.167

Ashlett

Wm

Yeoman

12 Feb 1731

Cocking

Wsx

STCIII/O F.24

Ashwen

Mary

Widow

5 May 1632

Sullington

Wsx

STCI/18 F.220

Ashwin

Richd

22 Apr 1639

Sullington

Wsx

Ashwyn

Francis

24 Feb 1692

Shipley

Wsx

Askcols

Thos

20 Feb 1693

Steyning

Wsx

Aslet

Robt

Husbandman

20 Oct 1630

Northchapel

Wsx

STCIII/G F.139

Aslete

John

19 Jul 1639

Kirdford

Wsx

Aslett

Thos

12 Mar 1672

Stedham

Wsx

STCIII/L F.90

Aslutt

John

Husbandman

25 Mar 1662

Ambersham (North & South)

Wsx

STCIII/H F.284

Asten

Thos

27 Dec 1680

Birdham

Wsx

STCI/27 F.159

Astlet

John

Husbandman

7 Mar 1672

Chithurst

Wsx

STCI/25 F.51

Atkinson

Alice

25 Dec 1634

Midhurst

Wsx

STCIII/G F.268

Atkinson

Robt

26 Jun 1689

Midhurst

Wsx

STCI/29 F.40

Attweek

Richd

Chandler

16 Oct 1716

Westbourne

Wsx

STCIII/N F.8

Attweeke

Joseph

25 May 1676

West Itchenor

Wsx

STCI/26 F.165

Attwick

Joseph

Yeoman

15 Jan 1708

Oving

Wsx

STCI/26 F.165

Attwood

Edward

15 Oct 1708

Donnington

Wsx

STCI/31 F.138

Attwood

Richd

17 Jan 1668

Harting

Wsx

STCIII/I F.46

Auldridge

Thos

Yeoman

3 Dec 1649

Westbourne

Wsx

STCI/21 F.405

Austen

Anthony

Husbandman

22 Dec 1701

Petworth

Wsx

STCIII/M F.34

Austen

Benj

15 Apr 1736

East Wittering

Wsx

Austen

Cath

22 Sep 1635

Heyshott

Wsx

Austen

Danl

Yeoman

31 Aug 1667

Bepton

Wsx

STCI/23 F.365

Austen

Geo

Husbandman

28 Sep 1693

Heyshott

Wsx

STCI/30 F.75

Austen

Lawrence

5 Jun 1663

Aldingbourne

Wsx

STCI/23 F.169

Austen

Mary

Widow

15 Jan 1690

Angmering

Wsx

STCI/29 F.49

Austen

Mary

Widow

25 Oct 1727

Bepton

Wsx

STCI/34 F.202

Austen

Mary

Widow

10 Feb 1732

Midhurst

Wsx

STCIII/O F.41

Austen

Nicholas

Yeoman

27 Oct 1697

Woolavington

Wsx

STCI/30 F.356

Austen

Oliver

Husbandman

21 Jul 1688

Stedham

Wsx

STCI/28 F.481

Austen

Susan

14 Aug 1687

Aldingbourne

Wsx

Austen

Wm

30 Nov 1636

Heyshott

Wsx

STCI/19 F.48

Austen

Wm

2 Mar 1718

Easebourne

Wsx

STCI/32 F.133

Austen

Wm

6 Apr 1725

Littlehampton

Wsx

STCI/33 F.303

Austin

Anthony

Gardener

1 Aug 1737

Petworth

Wsx

STCIII/O F.127

Austin

Geo

Husbandman

15 Feb 1715

New Shoreham

Wsx

STCI/31 F.488

Austin

Lawrence

Yeoman

28 Jun 1694

Mid Lavant

Wsx

STCI/30 F.107

Austin

Robt

Butcher

2 May 1670

Horsham

Wsx

STCIII/I F.106

Austin

Robt

Butcher

15 Jul 1714

Horsham

Wsx

STCIII/M F.130

Austin

Stephen

Yeoman

1 Ocft 1736

Aldingbourne

Wsx

STCI/36 F.128

Austin

Wm

Husbandman

1 Apr 1707

Treyford

Wsx

STCI/31 F.23

Austine

Edward

Yeoman

1 Apr 1632

Aldingbourne

Wsx

STCI/18 F.167

Austine

Patiencfe

Widow

29 Mar 1649

Chichester, All Saints

Wsx

STCI/21 F.375

Avenall

John

23 May 1684

Petworth

Wsx

STCI/27 F.436

Avenall

Thos

13 Jun 1648

Petworth

Wsx

STCIII/K F.74

Avenell

Elizth

Widow

13 Dec 1666

Rudgwick

Wsx

STCI23 F.351

Averie

John

Husbandman

29 Apr 1614

Sompting

Wsx

S. Dean 14

Avery

Elizth

Widow

14 Feb 1670

Sompting

Wsx

STCIII/I F.96

Avery

John

Husbandman

9 May 1635

Sompting

Wsx

STCI/18 F.368

Avery

John

24 Jun 1670

Wisborough Green

Wsx

STCI/24 F.123

Avery

John

1 Mar 1681

Broadwater

Wsx

Avery

John

6 Apr 1681

Broadwater

Wsx

Avery

Richd

4 May 1672

Sompting

Wsx

STCI/25 F.61

Avery

Thos

Bricklayer

10 Mar 1662

Shipley

Wsx

STCI/23 F.23

Avery

Thos

6 Jun 1664

Sompting

Wsx

Avery

Wm

Vicar

13 Jan 1685

Warnham

Wsx

STCI/27 F.443

Awd

Elizth

13 Mar 1630

Selsey

Wsx

STCIII/G F.125

Awde

Thos

21 Jul 1614

Selsey

Wsx

B. Dean 12

Awde

Thos

20 Mar 1630

Selsey

Wsx

STCIII/G F.126

Awood

John

Yeoman

2 Sep 1614

Nuthurst

Wsx

S. Dean 1

Ayleing

John

Yeoman

3 Nov 1623

Felpham

Wsx

A. Dean 8

Aylen

John

9 Sep 1679

Ashhurst

Wsx

Ayles

Angel

24 Apr 1622

Felpham

Wsx

STCIII/F F.187

Ayles

John

Yeoman

16 Feb 1631

Felpham

Wsx

STCIII/G F.150

Aylewyn

Joan

Widow

29 Sep 1619

Duncton

Wsx

STCI/16 F.150

Aylin

Thos

Husbandman

19 Feb 1618

West Chiltington

Wsx

STCIII/F F.112

Ayling

Alice

Widow

19 Dec 1635

Stedham

Wsx

STCIII/H F.21

Ayling

Alice

Spinster

21 Jan 1645

Burpham

Wsx

STCIII/H F.206

Ayling

Alice

Widow

21 Jun 1731

Kirdford

Wsx

STCI/5 F.50

Ayling

Ann

Widow

20 Sep 1647

Chithurst

Wsx

STCI/21 F.146

Ayling

Ann

Widow

17 Sep 1697

Stedham

Wsx

STCI/30 F.351

Ayling

Anthony

Yeoman

6 Aug 1644

Stedham

Wsx

STCIII/H F.206

Ayling

Anthony

4 Aug 1694

Pulborough

Wsx

Ayling

Anthony

Husbandman

6 Nov 1747

Arundel

Wsx

STCIII/P F.101

Ayling

Edmund

3 Apr 1640

Chithurst

Wsx

M. Dean 34

Ayling

Edmund

31 May 1645

Trotton

Wsx

STCIII/K F.19

Ayling

Eleanor

Widow

7 Oct 1647

New Fishbourne

Wsx

STCIII/K F.71

Ayling

Elizth

Widow

9 Dec 1646

Trotton

Wsx

STCI/21 F.171

Ayling

Elizth

Widow

4 Jul 1710

Woolbeding

Wsx

STCI/31 F.268

Ayling

Elizth

Spinster

17 May 1725

Stedham

Wsx

STCIII/N F.45

Ayling

Henry

Husbandman

23 Jun 1673

Woolbeding

Wsx

STCI/25 F.108

Ayling

Henry

Farmer

11 Mar 1765

Tillington

Wsx

STCIII/R F.62

Ayling

Joan

Widow

19 Jul 1622

Burpham

Wsx

A. Dean 22

Ayling

Joan

23 Jun 1698

Pulborough

Wsx

STCI/30 F.395

Ayling

John

7 Apr 16??

Stedham

Wsx

Ayling

John

31 May 1670

Rogate

Wsx

STCIII/I F.111

Ayling

John

27 May 1682

Singleton

Wsx

Ayling

John

22 Oct 1688

Bignor

Wsx

Ayling

John

Yeoman

19 Dec 1691

Woolbeding

Wsx

STCI/29 F.109

Ayling

John

Yeoman

27 Jan 1707

Stedham

Wsx

STCI/31 F.7

Ayling

John

Maltster

9 Oct 1711

Petworth

Wsx

STCIII/M F.107

Ayling

John

Husbandman

23 Dec 1712

Chidham

Wsx

STCIII/M F.117

Ayling

John

Yeoman

9 Sep 1720

Woolavington

Wsx

STCI/32 F.329

Ayling

John

Yeoman

9 Jan 1724

Tillington

Wsx

STCI/33 F.346

Ayling

John

Yeoman

17 Oct 1727

Cocking

Wsx

STCIII/N F.62

Ayling

John

Blacksmith

30 Mar 1744

Walberton

Wsx

STCIII/P F.60

Ayling

Margt

Widow

18 Oct 1736

Stedham

Wsx

STCI/36 F.222

Ayling

Mary

24 Feb 1625

Oving

Wsx

B. Dean 1

Ayling

Mary

Spinster

23 Nov 1683

Pulborough

Wsx

STCI/27 F.369

Ayling

Nicholas

Yeoman

16 Sep 1670

Stedham

Wsx

STCI/24 F.110

Ayling

Nicholas

Yeoman

11 Apr 1696

Stedham

Wsx

STCI/30 F.268

Ayling

Nicholas

Yeoman

6 Jun 1707

Woolbeding

Wsx

STCIII/M F.73

Ayling

Richd

12 Feb 1649

Burpham

Wsx

STCI/21 F.282

Ayling

Richd

23 Jan 1671

Chithurst

Wsx

STCI/25 F.6

Ayling

Richd

28 Dec 1677

Nuthurst

Wsx

Ayling

Richd

7 Jun 1693

Kirdford

Wsx

Ayling

Robt

29 Oct 1632

Arundel

Wsx

STCI/18 F.239

Ayling

Robt

14 Jun 1697

Walberton

Wsx

STCI/30 F.329

Ayling

Robt

Yeoman

15 Jul 1739

Stedham

Wsx

STCIII/P F.25

Ayling

Saml

14 May 1746

Petworth

Wsx

STCIII/P F.78

Ayling

Thos

Yeoman

10 Aug 1642

Stedham

Wsx

STCI/21 F.319

Ayling

Thos

Yeoman

15 May 1711

Woolbeding

Wsx

STCI/31 F.270

Ayling

Thos

Yeoman

21 Dec 1759

Cocking

Wsx

STCI/40 F.198

Ayling

Wm

Yeoman

23 Apr 1698

Stedham

Wsx

STCI/30 F.381

Ayling

Wm

Yeoman

20 Oct 1718

Cocking

Wsx

STCI/32 F.170

Ayling

Wm

Yeoman

8 Aug 1718

Linch

Wsx

STCI/32 F.164

Ayling

Wm

Yeoman

4 Sep 1719

Woolbeding

Wsx

STCI/32 F.235

Ayling

Wm

9 Feb 1725

Stedham

Wsx

STCI/33 F.278

Ayling

Wm

Husbandman

14 Apr 1726

Kirdford

Wsx

STCI/34 F.67

Ayling

Wm

Yeoman

13 Feb 1727

Ford

Wsx

STCI/34 F.131

Ayling

Wm

Yeoman

15 Jan 1734

Stedham

Wsx

STCI/35 F.297

Ayling

Wm

Farmer

8 May 1760

Mid Lavant

Wsx

STCIII/R F.23

Aylinge

...

7 Apr 1612

Unidentified Inventories

nk

Aylinge

Anthony

20 Feb 1640

Pulborough

Wsx

Aylinge

Elizth

Widow

7 May 1664

Kirdford

Wsx

STCI/23 F.209

Aylinge

John

Yeoman

9 Mar 1582

Selham

Wsx

STCI/12 F.236

Aylinge

John

9 Jun 1630

Burpham

Wsx

STCI/18 F.60

Aylinge

Margt

Widow

16 Dec 1624

Rogate

Wsx

M. Dean 3

Aylinge

Richd

Yeoman

12 Oct 1612

Trotton

Wsx

M. Dean 30

Aylinge

Richd

Yeoman

9 Mar 1613

Oving

Wsx

B. Dean 17

Aylinge

Richd

22 Apr 1620

Iping

Wsx

STCI/16 F.116

Aylinge

Richd

Husbandman

22 Apr 1620

Iping

Wsx

STCI/16 F.116

Aylinge

Richd

16 Mar 1621

Chithurst

Wsx

STCI/16 F.116

Aylinge

Richd

Husbandman

16 Mar 1621

Chithurst

Wsx

STCI/16 F.116

Aylinge

Richd

6 Mar 1622

Chithurst

Wsx

STCIII/F.190

Aylinge

Robt

Husbandman

21 Jan 1623

Stedham

Wsx

STCIII/F F.210

Aylinge

Thos

22 Nov 1647

Apuldram (Appledram)

Wsx

Ayllard

Thos

Husbandman

21 Feb 1635

Slinfold

Wsx

STCIII/G F.273

Aylling

John

Maltster

6 Nov 1724

Lurgashall

Wsx

STCI/33 F.246

Ayllinge

Ann

Widow

10 Nov 1640

Rogate

Wsx

STCIII/H F.159

Ayllinge

Wm

Husbandman

24 Aug 1639

Stedham

Wsx

STCIII/H F.121

Ayllward

Elizth

Widow

3 Jan 1623

Westbourne

Wsx

B. Dean 19

Ayllwine

Elizth

19 Aug 1639

Petworth

Wsx

Ayllwing

Giles

Butcher

18 Jan 1664

Harting

Wsx

STCI/23 F.133

Aylmer

Amy

7 Mar 1621

Sidlesham

Wsx

Aylmer

Ann

Widow

8 May 1645

West Wittering

Wsx

STCI/21 F.48

Aylmer

Bridget

- May 1641

Boxgrove

Wsx

STCIII/H F.172

Aylmer

Joan

28 Nov 1620

Westhampnett

Wsx

STCI/16 F.116

Aylmer

Joan

Widow

6 Feb 1630

Sidlesham

Wsx

STCI/17 F.281

Aylmer

John

21 Nov 1521

West Wittering

Wsx

STCI/2 F.14

Aylmer

John

Yeoman

18 Feb 1662

Sidlesham

Wsx

STCIII/H F.240

Aylmer

Julian

Widow

25 Feb 1641

Selsey

Wsx

STCIII/H F.165

Aylmer

Richd

4 May 1620

Apuldram (Appledram)

Wsx

STCIII/F F.166

Aylmer

Thos

11 Apr 1633

Boxgrove

Wsx

STCI/18 F.250

Aylmer

Thos

Husbandman

9 Aug 1641

West Wittering

Wsx

STCIII/H F.177

Aylmer

Wm

8 Apr 1645

Westhampnett

Wsx

STCI/21 F.63

Aylmor

Jane

10 Jun 1673

Bosham

Wsx

Aylmor

Jane

Widow

14 May 1713

West Wittering

Wsx

STCI/31 F.430

Aylmor

John

Yeoman

26 Apr 1705

West Wittering

Wsx

STCIII/M F.52

Aylmor

Richd

19 Jun 1634

Birdham

Wsx

STCI/18 F.340

Aylmour

Jane

3 Aug 1677

Chichester, St Bartholomews

Wsx

Aylward

Edward

21 Oct 1624

North Mundham

Wsx

STCIII/F F.223

Aylward

Edward

Husbandman

21 Sep 1630

Slinfold

Wsx

STCI/18 F.28

Aylward

Geo

Haberdasher

4 Feb 1676

Petworth

Wsx

STCI/26 F.59

Aylward

John

8 Jul 1623

Arundel

Wsx

STCIII/F F.213

Aylward

John

Yeoman

18 Nov 1765

Sidlesham

Wsx

STCI/41 F.197

Aylward

Nicholas

- Nov 1612

Westbourne

Wsx

B. Dean 29

Aylward

Thos

Husbandman

20 Jun 1734

Bury

Wsx

STCI/35 F.330

Aylwen

Jas

5 Mar 1651

Duncton

Wsx

Aylwens

Robt

Fisherman

2 Nov 1636

Selsey

Wsx

STCI/19 F.31

Aylwin

Elizth

Spinster

28 Jul 1643

Stedham

Wsx

M. Dean 4

Aylwin

Joan

Widow

21 Dec 1618

Duncton

Wsx

STCI/16 F.149

Aylwin

John

Yeoman

28 Oct 1620

West Dean

Wsx

STCI/16 F.112

Aylwin

John

10 Jul 1643

Lurgashall

Wsx

STCIII/H F.200

Aylwin

John

Yeoman

10 Nov 1684

Petworth

Wsx

STCI/27 F.422

Aylwin

John

Yeoman

13 Jun 1719

West Wittering

Wsx

STCI/32 F.217

Aylwin

Richd

Yeoman

6 Dec 1671

West Dean

Wsx

STCIII/L F.85

Aylwin

Richd

Yeoman

4 Feb 1726

Treyford

Wsx

STCI/34 F.25

Aylwin

Robt

25 Jun 1702

Funtington

Wsx

STCI/30 F.579

Aylwin

Walter

20 Feb 1675

Tillington

Wsx

Aylwin

Wm

Miller

23 Feb 1615

West Dean

Wsx

STCIII/F F. 46

Aylwin

Wm

Miller

19 Apr 1648

New Fishbourne

Wsx

STCI/21 F.229

Aylwin

Wm

Yeoman

22 May 1665

East Marden

Wsx

STCI/23 F.266

Aylwin

Wm

Butcher

1 Jan 1681

Steyning

Wsx

STCI/27 F.161

Aylwine

John

1 Jun 1670

Tillington

Wsx

STCIII/I F.111

Aylwine

Robt

16 Jun 1629

Trotton

Wsx

STCIII/G F.110

Aylwine

Thos

29 Jan 1629

Duncton

Wsx

STCI/17 F.282

Aylwyne

John

5 Oct 1612

West Dean

Wsx

STCIII/E F.232

Aylwyne

John

18 Jul 1614

Duncton

Wsx

M. Dean 31

Aylwyne

John

Yeoman

22 Nov 1620

Tillington

Wsx

STCI/16 F.119

Aylwyne

John

Flax Dresser

6 Sep 1697

Tillington

Wsx

STCI/30 F.339

Aynsworth

Cecily

Maiden

4 Nov 1629

Slinfold

Wsx

STCIII/G F.118

Aynsworth

Henry

Single Man

4 Nov 1629

Sullington

Wsx

STCIII/G F.118

Ayre

Judith

Spinster

25 Mar 1665

Petworth

Wsx

STCI/23 F.358

Ayres

Bartholmew

Husbandman

3 May 1652

Oving

Wsx

STCI/21 F.480

Ayres

Robt

10 Dec 1622

West Wittering

Wsx

STCIII/F F.200

B[ ]gley

...

7 Nov 16--

Midhurst

Wsx

Babb

Wm

Weaver

19 Apr 1650

Harting

Wsx

STCI/21 F.400

Babor

Henry

28 Feb 1647

Horsham

Wsx

Bacar

Richd

Husbandman

18 Aug 1719

Nuthurst

Wsx

STCI/32 F.248

Bacheler

Edward

5 May 1624

Pulborough

Wsx

Bacheler

Mary

16 May 1671

Barnham

Wsx

Bacheler

Owen

25 Oct 1644

Pulborough

Wsx

Backon

Wm

13 Oct 1701

Cocking

Wsx

STCIII/M F.33

Backshall

John

Yeoman

25 Nov 1692

Billinghurst (Billingshurst?)

Wsx

STCI/29 F.141

Backshall

Thos

Mercer

24 Jan 1749

Broadwater

Wsx

STCI/38 F.316

Backshall

Walter

Husbandman

10 Sep 1730

Clapham

Wsx

STCI/35 F.50

Backshell

Ann

20 Oct 1662

Steyning

Wsx

STCI/23 F.77

Backshell

John

18 Mar 1706

Steyning

Wsx

Bacombe

Wm

29 Jun 1642

Bosham

Wsx

Bacon

Richd

8 May 1647

Angmering

Wsx

STCI/21 F.154

Bacond

Henry

Husbandman

6 Feb 1683

Cocking

Wsx

STCI/27 F.323

Badmering

Agnes

24 Sep 1697

Wiston

Wsx

STCI/30 F.303

Badmering

Henry

30 May 1702

Wiston

Wsx

Badmering

Thos

20 Feb 1630

Wiston

Wsx

STCIII/G F.125

Badmering

Thos

Gentleman

31 Oct 1719

Wiston

Wsx

STCIII/N F.18

Bailews

Edith

Maiden

11 Jun 1617

Shipley

Wsx

S. Dean 47

Bailey

Robt

16 May 1617

West Thorney

Wsx

B. Dean 28

Bailie

John

19 Feb 1630

South Stoke

Wsx

STCI/17 F.280

Bailli

Edward

Yeoman

16 Jun 1617

Shipley

Wsx

S. Dean 45

Baisher

Lawrence

28 Jun 1736

Rogate

Wsx

STCI/36 F.99

Baisher

Wm

Husbandman

14 May 1731

Iping

Wsx

STCI/35 F.36

Baker

Ann

Widow

12 Jul 1647

Rustington

Wsx

STCI/21 F.148

Baker

Edward

20 Dec 1648

Angmering

Wsx

STCIII/K F.96

Baker

Edward

28 Nov 1681

Billinghurst (Billingshurst?)

Wsx

Baker

Henry

Yeoman

23 Jun 1712

Midhurst

Wsx

STCIII/M F.114

Baker

Henry

Clerk

31 Jan 1738

Fernhurst

Wsx

STCIII/P F.5

Baker

Jas

3 Dec 1623

Petworth

Wsx

Baker

Jas

Yeoman

2 Oct 1729

Rustington

Wsx

STCIII/O F.7

Baker

Jeremiah

Yeoman

17 Aug 1744

Pulborough

Wsx

STCIII/P F.64

Baker

John

22 Feb 1648

Rustington

Wsx

STCIII/K F.74

Baker

John

31 Aug 1676

Funtington

Wsx

Baker

Joseph

Farmer

3 Dec 1759

Ferring

Wsx

STCIII/R F.22

Baker

Mary

6 Jan 1676

Sidlesham

Wsx

Baker

Mary

Widow

11 Sep 1693

Billinghurst (Billingshurst?)

Wsx

STCI/30 F.81

Baker

Mary

Widow

26 Apr 1725

Rustington

Wsx

STCI/33 F.325

Baker

Richd

26 Aug 1659

Steep

Ham

STCI/218 F.64

Baker

Richd

Yeoman

2 Jul 1662

Angmering

Wsx

STCI/23 F.50

Baker

Richd

4 Jan 1664

Thakeham

Wsx

STCIII/H F.356

Baker

Richd

22 Jun 1677

Easebourne

Wsx

STCI/26 F.125

Baker

Richd

Farmer

20 Feb 1700

Slinfold

Wsx

STCI/30 F.474

Baker

Robt

24 Feb 1643

East Preston

Wsx

A. Dean 13

Baker

Robt

Husbandman

3 Jan 1715

Felpham

Wsx

STCIII/N F.1

Baker

Thos

Labourer

25 Mar 1640

Westbourne

Wsx

STCIII/H F.138

Baker

Thos

Yeoman

13 Jun 1662

East Preston

Wsx

STCIII/H F.257

Baker

Thos

21 Dec 1681

Rustington

Wsx

STCI/27 F.171

Baker

Thos

Gentleman

5 Jan 1713

Sompting

Wsx

STCI/31 F.378

Baker

Thos

Customs Man

12 Sep 1771

Pagham

Wsx

STAI/12 F.224

Baker

Wm

Millwright

2 Nov 1643

Easebourne

Wsx

STCI/21 F.10

Baker

Wm

Husbandman

23 Feb 1700

Slinfold

Wsx

STCI/30 F.473

Baker

Wm

Yeoman

23 Oct 1713

East Preston

Wsx

STCIII/M F.123

Baker

Wm

Husbandman

7 Jun 1737

Storrington

Wsx

STCI/36 F.215

Balchyn

Thos

23 May 1623

Kirdford

Wsx

STCIII/F F.206

Balcomb

John

Yeoman

15 Oct 1729

Sompting

Wsx

STCI/34 F.434

Balcombe

Elizth

Widow

13 Oct 1699

Coldwaltham

Wsx

STCIII/M F.21

Balde

Thos

Yeoman

2 Mar 1663

Worminghurst

Wsx

STCI/23 F.118

Balden

John

1 Sep 1644

Arundel

Wsx

STCI/21 F.49

Balden

Thos

Blacksmith

5 Jan 1670

Arundel

Wsx

STCI/24 F.96

Baldon

Elizth

13 Sep 1661

Arundel

Wsx

STCI/218 F.73

Baldwin

Joseph

Wheelwright

14 Jun 1681

Walberton

Wsx

STCI/27 F.242

Baley

Thos

Yeoman

24 Jan 1631

Stoughton

Wsx

STCI/18 F.54

Ball

John

8 May 1667

Shipley

Wsx

STCIII/I F.27

Ball

John

19 Oct 1694

South Stoke

Wsx

Ball

John

Yeoman

21 Apr 1762

Rogate

Wsx

STCIII/R F.40

Ball

Margt

Widow

7 Jun 1667

Shipley

Wsx

STCI/23 F.387

Ball

Mary

27 Jun 1640

Boxgrove

Wsx

B. Dean 14

Ball

Matthew

10 Apr 1636

Boxgrove

Wsx

STCI/19 F.11

Ball

Robt

Shoemaker

1 Nov 1617

Racton

Wsx

B. Dean 22

Ball

Robt

Yeoman

30 Jul 1702

Rogate

Wsx

STCI/30 F.568

Ball

Robt

Yeoman

1 Jan 1732

Bury

Wsx

STCI/35 F.102

Ball

Susan

Widow

17 May 1736

Rogate

Wsx

STCIII/O F.129

Ballard

Eleanor

Spinster

12 May 1634

Oving

Wsx

STCI/18 F.312

Ballcomb

Roger

28 Feb 1679

Coldwaltham

Wsx

Ballease

Thos

Yeoman

9 Jul 1731

Yapton

Wsx

STCI/35 F.70

Balles

Edward

21 Apr 1617

Shipley

Wsx

S. Dean 49

Ballis

Wm

31 Oct 1672

Selsey

Wsx

Bancke

Edward

27 Jul 1639

Shipley

Wsx

Banckes

Edward

Hewer

12 Jun 1684

Ashington

Wsx

STCI/27 F.446

Banester

Thos

1 Feb 1633

Nuthurst

Wsx

STCI/18 F.241

Bankes

Alexander

20 Mar 1639

Pagham

Wsx

Bankes

Jas

Carrier

18 Feb 1734

Arundel

Wsx

STCIII/O F.74

Bannister

Elizth

15 Feb 1625

Wisborough Green

Wsx

STCIII/F F.227

Bannister

Robt

25 Oct 1694

Wisborough Green

Wsx

Barber

Alice

26 May 1690

Coldwaltham

Wsx

Barber

Ann

6 Apr 1737

Aldingbourne

Wsx

Barber

Edward

Yeoman

17 May 1641

West Grinstead

Wsx

S. Dean 34

Barber

Edward

15 Nov 1647

Billinghurst (Billingshurst?)

Wsx

STCI/21 F.208

Barber

Edward

10 Apr 1707

Tortington

Wsx

STCIII/M F.71

Barber

John

23 Mar 1672

Shipley

Wsx

STCI/25 F.60

Barber

John

Husbandman

12 Jun 1678

Bury

Wsx

STCI/26 F.63

Barber

John

Blacksmith

2 Apr 1720

Aldingbourne

Wsx

STCIII/N F.21

Barber

Margt

19 Jun 1620

Chichester - Unspecified

Wsx

Barber

Mary

Widow

4 Jun 1712

Shipley

Wsx

STCI/31 F.381

Barber

Mary

Widow

27 Aug 1730

Aldingbourne

Wsx

STCI/35 F.355

Barber

Richd

Husbandman

9 Nov 1630

Parham

Wsx

STCI/18 F.88

Barber

Richd

11 Dec 1637

Kirdford

Wsx

STCIII/H F.58

Barber

Richd

Yeoman

5 Jan 1672

Bury

Wsx

STCI/25 F.93

Barber

Richd

28 Aug 1728

Midhurst

Wsx

STCI/34 F.321

Barber

Wm

24 Sep 1689

Bury

Wsx

Barden

Edward

Tanner

7 Mar 1644

Iping

Wsx

STCI/21 F.48

Bare

Anthony

Carpenter

1 Oct 1714

Selsey

Wsx

STCIII/M F.131

Barfoot

John

24 Jul 1620

Easebourne

Wsx

STCIII/F F.162

Barker

Jas

Blacksmith

17 Apr 1643

Chichester - Unspecified

Wsx

STCI/21 F.29

Barkshall

Stephen

Tanner

16 Dec 1712

Arundel

Wsx

STCI/31 F.376

Barkshall

Susan

Widow

13 May 1672

Sompting

Wsx

STCIII/L F.92

Barkshire

John

Blacksmith

29 Jun 1705

Petworth

Wsx

STCI/30 F.782

Barling

Thos

24 Feb 1707

Stoughton

Wsx

STCIII/M F.68

Barlow

Henry

27 Mar 1650

Chichester - Unspecified

Wsx

Barnad

Anthony

21 Oct 1671

Ashhurst

Wsx

STCI/25 F.32

Barnard

Alan

Yeoman

25 Sep 1788

Pulborough

Wsx

STCI/44 F.210

Barnard

Ann

Spinster

30 Jul 1662

Horsham

Wsx

STCIII/H F.261

Barnard

Barnaby

28 Feb 1660

Clapham

Wsx

STCI/22 F.15

Barnard

Chas

Yeoman

29 Jan 1743

West Chiltington

Wsx

STCI/37 F.298

Barnard

Danl

14 Feb 1678

West Chiltington

Wsx

Barnard

Danl

2 May 1682

West Tarring

Wsx

Barnard

Edward

19 Mar 1669

Goring

Wsx

STCIII/I F.75

Barnard

Edward

24 Jul 1692

Arundel

Wsx

STCI/29 F.151

Barnard

Edward

Glazier

1 Nov 1709

Midhurst

Wsx

STCI/31 F.149

Barnard

Elizth

Widow

2 Jul 1640

Goring

Wsx

S. Dean 11

Barnard

Elizth

Widow

5 Aug 1678

Steyning

Wsx

EPIII/10

Barnard

Elizth

Widow

3 Oct 1685

Storrington

Wsx

STCI/28 F.12

Barnard

Geo

22 Mar 1647

Goring

Wsx

STCI/21 F.106

Barnard

Geo

29 Nov 1649

Goring

Wsx

STCI/21 F.334

Barnard

Henry

2 May 1648

Angmering

Wsx

STCI/21 F.286

Barnard

Henry

Gentleman

30 Sep 1697

Petworth

Wsx

STCI/30 F.373

Barnard

Jane

Widow

28 Feb 1735

West Grinstead

Wsx

STCIII/O F.86

Barnard

Jeremy

Joiner

2 Feb 1649

Chichester, St Pancras

Wsx

STCI/21 F.305

Barnard

Joan

Spinster

6 Nov 1637

West Chiltington

Wsx

STCIII/H F.56

Barnard

John

Weaver

24 Aug 1640

Warnham

Wsx

S. Dean 51

Barnard

John

Yeoman

13 Feb 1672

West Chiltington

Wsx

STCI/25 F.45

Barnard

John

Chandler

5 Sep 1681

Petworth

Wsx

STCI/27 F.240

Barnard

John

Yeoman

22 Jun 1682

Petworth

Wsx

STCI/27 F.362

Barnard

John

14 Jan 1694

Wiston

Wsx

Barnard

John

19 Jun 1694

West Chiltington

Wsx

STCI/30 F.106

Barnard

John

23 Aug 1694

Wiston

Wsx

Barnard

John

Yeoman

17 May 1706

West Chiltington

Wsx

STCI/30 F.842

Barnard

John

Glazier

30 Mar 1753

Midhurst

Wsx

STCI/39 F.255

Barnard

Lettice

23 Feb 1640

Ashhurst

Wsx

Barnard

Mary

Single Woman

20 Apr 1682

Horsham

Wsx

STCI/27 F.347

Barnard

Mary

Widow

9 Nov 1714

Slinfold

Wsx

STCI/31 F.497

Barnard

Mary

Spinster

15 Oct 1725

Midhurst

Wsx

STCI/34 F.2

Barnard

Mary

Widow

20 Jan 1729

Angmering

Wsx

STCIII/N F.85

Barnard

Peter

30 Sep 1687

Graffham

Wsx

Barnard

Richd

Husbandman

17 Mar 1670

West Chiltington

Wsx

STCIII/I F.103

Barnard

Richd

7 Jun 1706

Slinfold

Wsx

STCI/30 F.858

Barnard

Richd

Husbandman

15 Nov 1748

West Chiltington

Wsx

STCI/38 F.365

Barnard

Robt

2 Oct 1640

Washington

Wsx

STCIII/H F.155

Barnard

Robt

Yeoman

25 Sep 1640

West Chiltington

Wsx

S. Dean 48

Barnard

Robt

4 Jun 1669

West Chiltington

Wsx

STCI/24 F.79

Barnard

Robt

Yeoman

13 Feb 1672

West Chiltington

Wsx

STCI/25 F.45

Barnard

Robt

3 Apr 1685

West Chiltington

Wsx

Barnard

Sarah

23 May 1682

West Chiltington

Wsx

Barnard

Thos

Yeoman

31 Aug 1629

Compton

Wsx

STCI/17 F.278

Barnard

Thos

Victualler

15 Feb 1631

Goring

Wsx

STCI/18 F.67

Barnard

Thos

Gentleman

28 Dec 1666

Petworth

Wsx

STCI/23 F.379

Barnard

Thos

20 Nov 1680

Sullington

Wsx

Barnard

Thos

14 Oct 1683

Burton

Wsx

STCI/27 F.363

Barnard

Thos

16 Mar 1686

Sullington

Wsx

Barnard

Thos

- Jan 1716

Lancing

Wsx

STCI/32 F.17

Barnard

Wm

15 Jan 1621

Goring

Wsx

STCIII/F F.209

Barnard

Wm

17 May 1639

Washington

Wsx

Barnard

Wm

Glazier

7 Feb 1718

Midhurst

Wsx

STCIII/N F.16

Barnard

Wm

Husbandman

30 Apr 1731

West Grinstead

Wsx

STCI/35 F.71

Barnarde

Thos

25 Nov 1611

West Chiltington

Wsx

S. Dean 47

Barnes

Cath

Widow

26 Sep 1633

Oving

Wsx

STCI/18 F.278

Barnes

Isaac

4 Apr 1699

Stopham

Wsx

Barnes

John

26 Apr 1696

Steyning

Wsx

Barnes

John

Cordwainer

11 Mar 1791

Kirdford

Wsx

STCI/44 F.315

Barnes

Margery

Widow

3 Jun 1667

Selsey

Wsx

STCIII/I F.30

Barnes

Margt

Widow

26 Sep 1637

Chidham

Wsx

STCIII/H F.54

Barnes

Mary

Widow

21 Apr 1713

Birdham

Wsx

STCIII/M F.120

Barnes

Robt

Husbandman

28 Mar 1681

West Wittering

Wsx

STCI/27 F.214

Barnes

Wm

Bricklayer

13 Nov 1736

Steyning

Wsx

STCI/36 F.141

Barnett

Rose

7 Sep 1732

West Itchenor

Wsx

STCIII/O F.48

Barnham

Wm

1 Mar 1621

Bosham

Wsx

STCI/16 F.113

Barns

Richd

Tanner

8 Oct 1698

Petworth

Wsx

STCI/30 F.424

Barns

Sarah

5 Jun 1719

Beeding

Wsx

STCIII/N F.16

Barns

Thos

1 Feb 1631

Climping

Wsx

STCIII/G F.149

Barnud

Thos

6 Jun 1649

Arundel

Wsx

STCI/21 F.372

Baron

Richd

28 Aug 1629

West Grinstead

Wsx

STCI/17 F.276

Barr

Richd

- Feb 1666

Steyning

Wsx

STCI/23 F.334

Barratt

Ann

Widow

10 Apr 1668

Compton

Wsx

STCIII/I F.51

Barratt

Walter

Freemason

27 Feb 1646

Slaugham

Wsx

STCI/21 F.127

Barret

Humphrey

10 Apr 1633

Nuthurst

Wsx

STCIII/G F.230

Barret

Margery

Widow

12 Jan 1672

Burpham

Wsx

STCI/25 F.41

Barret

Robt

3 Apr 1639

Selsey

Wsx

Barrett

Henry

Yeoman

19 May 1720

Compton

Wsx

STCI/32 F.296

Barrett

Joan

Widow

8 Apr 1639

North Mundham

Wsx

STCI/20 F.167

Barron

John

Mariner

16 Jul 1705

Westbourne

Wsx

STCIII/M F.54

Barrow

Mary

2 Sep 1637

Ashhurst

Wsx

STCIII/H F.53

Barrow

Richd

28 Feb 1666

Steyning

Wsx

STCI/23 F.296

Bars

Robt

20 Apr 1614

Singleton

Wsx

Barshall

Hewett

15 Jun 1691

Rogate

Wsx

STCI/29 F.102

Barsheere

Thos

10 Jun 1620

Woolbeding

Wsx

STCI/16 F.114

Barsher

John

Husbandman

1 Jul 1612

Stedham

Wsx

M. Dean 14

Barsher

Wm

25 Feb 1624

Stedham

Wsx

Barsher

Wm

Husbandman

23 Jul 1725

Rogate

Wsx

STCIII/N F.46

Bartellme

Edmund

16 Jul 1622

Donnington

Wsx

B. Dean 22

Bartelott

Richd

Esquire

2 Aug 1614

Stopham

Wsx

STCIII/F F.36

Barthelmew

Alice

23 Apr 1612

Apuldram (Appledram)

Wsx

Bartholemew

Elizth

Spinster

18 Jan 1620

Westbourne

Wsx

STCI/16 F.152

Bartholemew

Frances

Spinster

31 May 1662

Ford

Wsx

STCI/23 F.41

Bartholomew

Joan

Widow

18 Oct 1630

Bury

Wsx

STCIII/G F.139

Bartholomew

Robt

1 Jun 1630

Midhurst

Wsx

STCIII/9 F.131

Bartlet

Benj

15 Apr 1685

Harting

Wsx

Bartlett

Richd

25 Apr 1648

Woolavington

Wsx

STCI/21 F.225

Barton

Anthony

21 May 1649

Harting

Wsx

STCI/21 F.364

Barton

Jas

8 Apr 1570

Merston

Wsx

ACC. 698 H6

Barton

John

4 Jun 1639

Hunston

Wsx

Barton

John

23 Sep 1682

Petworth

Wsx

Barton

Wm

16 Jan 1636

Harting

Wsx

STCI/18 F.385

Barttelot

Wm

Gentleman

8 Feb 1667

Stopham

Wsx

STCI/23 F.346

Barweek

Richd

Gentleman

3 Apr 1643

Up Marden

Wsx

B. Dean 2

Barwick

Henry

11 Jun 1680

Petworth

Wsx

Barwick

Henry

Tobacconist

8 Oct 1690

Petworth

Wsx

STCI/29 F.76

Barwick

John

Husbandman

10 Oct 1692

Stoughton

Wsx

STCI/29 F.137

Barwick

Mary

4 Jul 1662

Petworth

Wsx

Barwick

Richd

Gentleman

- Sep 1722

Arundel

Wsx

STCI/33 F.104

Barwick

Roger

Gentleman

14 Oct 1701

Compton

Wsx

STCI/30 F.551

Barwick

Roger

Gentleman

27 Apr 1705

Rustington

Wsx

STCI/30 F.738

Basher

Robt

10 Dec 1690

Rogate

Wsx

Basher

Robt

Husbandman

28 Apr 1699

Rogate

Wsx

STCI/30 F.446

Basill

Joyce

Widow

10 Jun 1667

Steyning

Wsx

STCI/23 F.381

Baskervill

Richd

31 Jan 1675

Trotton

Wsx

Bassett

Wm

30 Mar 1668

Compton

Wsx

STCIII/I F.51

Batcheler

Mary

25 Apr 1653

Barnham

Wsx

Batcheler

Wm

- - 16--

Unidentified Inventories

nk

Batcheller

Bascombe

6 Apr 1725

Pulborough

Wsx

Batcheller

Thos

Husbandman

29 Nov 1667

Wisborough Green

Wsx

STCI/23 F.366

Batcheller

Wm

21 Jan 1670

Shipley

Wsx

STCI/24 F.46

Batchellor

Ann

Widow

17 Oct 1727

Pulborough

Wsx

STCI/34 F.195

Batchellor

Nathaniel

Weaver

15 Oct 1718

Fittleworth

Wsx

STCI/32 F.169

Batchellor

Richd

Yeoman

26 May 1701

Storrington

Wsx

STCI/30 F.536

Batchellor

Richd

11 Jan 1722

Pulborough

Wsx

STCI/33 F.75

Batchellor

Robt

20 Jun 1697

West Chiltington

Wsx

STCI/30 F.334

Batchellor

Thos

Yeoman

19 Oct 1722

Kirdford

Wsx

STCI/33 F.109

Batchellor

Wm

Miller

16 Mar 1698

Fittleworth

Wsx

STCIII/M F.9

Batchelor

Jas

1 Mar 1681

Storrington

Wsx

Batchelor

John

Yeoman

2 Jun 1623

Bignor

Wsx

M. Dean 16

Batchelor

John

Vintner

12 Apr 1630

Arundel

Wsx

STCI/18 F.3

Batchelor

John

Yeoman

27 Jul 1696

Kirdford

Wsx

STCI/30 F.311

Batchelor

Thos

Weaver

29 Oct 1670

West Grinstead

Wsx

STCI/24 F.103

Batchelor

Wm

21 Sep 1687

Rusper

Wsx

Batcock

Ann

Widow

25 Jun 1708

East Preston

Wsx

STCI/31 F.96

Batcock

Jas

20 Nov 1689

Arundel

Wsx

Batcock

Mary

Widow

10 May 1682

East Preston

Wsx

STCI/26 F.1

Batcock

Mary

Spinster

10 Mar 1743

Storrington

Wsx

STCIII/P F.46

Batcock

Richd

Yeoman

6 Sep 1736

Clapham

Wsx

STCI/36 F.123

Batcock

Thos

Yeoman

5 Jun 1730

Rustington

Wsx

STCIII/O F.17

Batcocke

Frances

4 Aug 1671

Storrington

Wsx

STCI/25 F.52

Batcocke

Richd

Husbandman

21 Mar 1720

Amberley

Wsx

STCI/32 F.284

Batcok

Solomon

31 Mar 1680

Storrington

Wsx

STCI27 F.190

Batcoke

Mary

Widow

7 Aug 1674

Rustington

Wsx

STCI/26 F.1

Bateman

Danl

20 Jan 1661

Climping

Wsx

STCI/22 F.52

Bateman

John

Husbandman

2 Jun 1731

Boxgrove

Wsx

STCIII/O F.38

Bateman

John

19 Dec 1783

Slindon

Wsx

Bateman

Wm

Smith

6 Jul 1671

Aldingbourne

Wsx

STCIII/L F.76

Bates

Joseph

Farmer

6 Jun 1754

Nuthurst

Wsx

STCIII/Q F.52

Bates

Mary

Widow

2 Feb 1786

Kirdford

Wsx

STCI/45 F.151

Batman

John

Blacksmith

15 Jun 1654

Funtington

Wsx

STCI/218 F.20

Batman

John

11 Jun 1688

Funtington

Wsx

STCI/28 F.509

Batmanson

John

Yeoman

17 Apr 1736

Amberley

Wsx

STCI/36 F.83

Batmanson

Wm

30 Sep 1723

South Stoke

Wsx

STCI/33 F.159

Batmison

Elizth

Widow

19 May 1662

Amberley

Wsx

STCI/23 F.39

Battcock

Thos

Bricklayer

23 Jun 1705

East Preston

Wsx

STCI/30 F.771

Battcock

Thos

2 Jan 1725

Storrington

Wsx

STCIII/N F.42

Battmanson

Joan

Widow

1 Oct 1621

Amberley

Wsx

A. Dean 16

Baucon

Roger

23 Mar 1629

Arundel

Wsx

Bavistock

Richd

Husbandman

27 Jul 1742

Eartham

Wsx

STCIII/P F.38

Bawcom

Richd

18 Jan 1615

Bosham

Wsx

B. Dean 30

Bawcombe

Thos

Barber

1 Dec 1725

Bramber

Wsx

STCI/34 F.20

Bawcombe

Wm

Husbandman

5 Aug 1774

Chidham

Wsx

STCIII/S F.62

Baxster

Michael

12 Dec 1656

Bosham

Wsx

STCI/218 F.41

Baxter

John

Yeoman

19 May 1711

Fernhurst

Wsx

STCI/31 F.281

Baxter

Nicholas

Blacksmith

9 Mar 1768

Cocking

Wsx

STCI/41 F.341

Baxter

Robt

11 Oct 1727

Heyshott

Wsx

STCIII/N F.67

Baxter

Wm

Bricklayer

22 Jun 1804

Easebourne

Wsx

STCIII/U F.33

Baxxshell

Richd

14 May 1641

Bramber

Wsx

STCIII/H F.171

Bayley

Bartholomew

Yeoman

30 Mar 1671

Funtington

Wsx

STCIII/L F.74

Bayley

Jas

18 Feb 1668

Wiston

Wsx

Bayley

John

Yeoman

22 Feb 1733

Stoughton

Wsx

STCI/35 F.208

Bayley

Stephen

7 Nov 1691

Harting

Wsx

Bayley

Wm

Cordwainer

19 Dec 1632

Midhurst

Wsx

STCIII/F F.199

Bayley

Wm

Carpenter

18 Jul 1656

Westbourne

Wsx

STCI/21 F.406

Bayley

Wm

10 Apr 1705

North Mundham

Wsx

Baylie

Thos

13 May 1614

Lancing

Wsx

STCIII/F F.33

Bayly

John

Yeoman

16 Dec 1779

East Dean

Wsx

STCI/43 F.389

Bayly

Wm

1 Oct 1650

Stoughton

Wsx

STCI/21 F.410

Beach

Grace

Widow

3 Jun 1740

Littlehampton

Wsx

STCI/37 F.80

Beach

Jas

3 Jul 1669

Littlehampton

Wsx

STCI/24 F.22

Beach

John

Gentleman

7 Apr 1668

Broadwater

Wsx

STCIII/I F.52

Beach

John

1 Apr 1682

Angmering

Wsx

Beach

John

Yeoman

26 Jun 1683

Broadwater

Wsx

STCI/27 F.381

Beach

Ralph

Yeoman

14 May 1646

North Stoke

Wsx

STCI/21 F.103

Beach

Richd

Yeoman

17 Jul 1724

Littlehampton

Wsx

STCI/33 F.237

Beacher

Wm

2 Jun 1640

Steyning

Wsx

STCIII/H F.147

Beacon

Elizth

21 Feb 1675

West Grinstead

Wsx

Beaeall

John

20 Feb 1644

Sutton

Wsx

STCIII/H F.202

Beale

Jerome

10 Apr 1705

Steyning

Wsx

STCIII/M F.51

Beale

John

22 Mar 1640

Easebourne

Wsx

Beale

John

10 May 1706

West Dean

Wsx

STCI/30 F.840

Beale

Lydia

Widow

11 Feb 1662

Sutton

Wsx

STCIII/H F.240

Beale

Robt

16 Feb 1686

Pulborough

Wsx

Beale

Thos

Tanner

18 Mar 1670

Sutton

Wsx

STCIII/I F.108

Beales

John

Husbandman

29 Mar 1620

Bury

Wsx

STCI/16 F.125

Beall

Richd

1633

Rustington

Wsx

STCIII/G F.239

Beall

Robt

Barge Man

23 Jul 1736

Bury

Wsx

STCIII/O F.111

Beaman

John

8 - 1621

Barnham

Wsx

A. Dean 14

Beamond

Thos

19 Oct 1612

Barnham

Wsx

Beanete

Richd

10 Jul 1666

Wisborough Green

Wsx

STCI/23 F.321

Bear

Anthony

Yeoman

26 Apr 1727

Selsey

Wsx

STCI/34 F.156

Beard

John

Yeoman

1 Feb 1672

Ashhurst

Wsx

STCI/25 F.51

Beard

Wm

16 May 1617

Horsham

Wsx

S. Dean 42

Beard

Wm

Yeoman

10 Nov 1676

Ashhurst

Wsx

STCI/26 F.195

Bearde

Matthias

21 May 1670

Binsted

Wsx

STCI/24 F.128

Beats

Robt

Husbandman

17 Sep 1733

Duncton

Wsx

STCI/35 F.264

Beaver

Richd

Glover

23 Mar 1641

Boxgrove

Wsx

B. Dean 16

Beckett

John

26 Apr 1634

Poling

Wsx

STCIII/G F.252

Beckett

Wm

1 Oct 1659

Angmering

Wsx

STCIII/H F.269

Beckyt

Geo

24 Mar 1613

Up Marden

Wsx

Bedsworth

Richd

21 Mar 1689

Sidlesham

Wsx

Bedsworth

Thos

2 Jul 1697

Donnington

Wsx

Bedwell

Jane

Spinster

21 Jan 1645

Houghton

Wsx

STCI/21 F.21

Bedwell

John

21 May 1652

Climping

Wsx

STCIII/K F.151

Beeding

John

Butcher

1619

Rumboldswhyke

Wsx

STDIII/1 F.63

Beeding

Wm

Clerk

7 Apr 1633

Petworth

Wsx

STCIII/G F.231

Beedinge

Ralph

19 Feb 1624

Cocking

Wsx

STCIII/F F.216

Beeke

Edward

Yeoman

1614

North Stoke

Wsx

A. Dean 28

Beeke

Thos

4 Jul 1634

North Stoke

Wsx

STCI/18 F.330

Beelchamber

Wm

2 Jun 1692

Nuthurst

Wsx

Beer

Edward

14 Jun 1722

Apuldram (Appledram)

Wsx

Beere

Edward

Yeoman

1 Feb 1690

Apuldram (Appledram)

Wsx

STCI/29 F.51

Beereke

John

Yeoman

22 Oct 1638

Nuthurst

Wsx

STCI/20 F.50

Beeston

Henry

10 Oct 1682

Sidlesham

Wsx

Beetts

Agnes

Widow

13 Jul 1634

Tortington

Wsx

STCI/18 F.332

Belbrige

Jane

Widow

26 Apr 1636

Westbourne

Wsx

STCIII/H F.28

Belchamber

Benj

Yeoman

30 Apr 1714

East Preston

Wsx

STCI/31 F.446

Belchamber

Benj

23 Jan 1730

Goring

Wsx

Belchamber

Constance

Widow

8 Feb 1622

Northchapel

Wsx

M. Dean 24

Belchamber

Diana

Widow

1 Feb 1669

Bramber

Wsx

STCIII/I F.77

Belchamber

Frances

Widow

10 Apr 1742

Bramber

Wsx

STCI/25 F.49

Belchamber

Jane

Widow

29 Dec 1670

Washington

Wsx

STCI/24 F.139

Belchamber

Joan

Widow

4 Dec 1612

Petworth

Wsx

M. Dean 33

Belchamber

John

8 Aug 1629

Arundel

Wsx

Belchamber

John

24 Sep 1640

Washington

Wsx

S. Dean 50

Belchamber

John

Husbandman

22 Jun 1662

Petworth

Wsx

STCI/23 F.47

Belchamber

Richd

15 Dec 1637

Northchapel

Wsx

STCIII/H F.54

Belchamber

Richd

Shepherd

5 Mar 1672

Bramber

Wsx

STCIII/L F.89

Belchamber

Wm

24 Apr 1648

Chichester, St Olaves

Wsx

STCI/21 F.233

Belchauwre

Thos

22 May 1640

Burpham

Wsx

STCIII/H F.145

Beldam

Emery

Husbandman

25 Mar 1631

Kirdford

Wsx

STCI/18 F.81

Beldham

John

1 Feb 1631

Easebourne

Wsx

STCI/18 F.46

Bell

John

21 Mar 1640

West Wittering

Wsx

B. Dean 3

Bell

Thos

Cook

29 Sep 1718

Petworth

Wsx

STCI/32 F.191

Bellchamber

Robt

Yeoman

29 May 1666

Northchapel

Wsx

STCI/23 F.315

Belson

Leonard

21 Jun 1639

Funtington

Wsx

STCIII/H F.115

Belton

Elizth

Spinster

26 Jan 1623

Chichester - Unspecified

Wsx

STDIII/I F.69

Belton

Susan

Widow

30 Jun 1775

Northchapel

Wsx

STCI/43 F.54

Benat

John

Yeoman

7 Dec 1672

Fernhurst

Wsx

STCI/25 F.75

Benboe

John

10 Jan 1693

Funtington

Wsx

Benbridge

Wm

Felt Maker

27 Sep 1665

Steyning

Wsx

STCI/23 F.283

Benet

Henry

Husbandman

5 Mar 1649

Storrington

Wsx

STCI/21 F.321

Benet

Robt

11 Mar 1693

Ferring

Wsx

Benet

Thos

15 Nov 1647

Merston

Wsx

STCI/21 F.200

Benet

Thos

Yeoman

8 Feb 1720

Rudgwick

Wsx

STC/32 F.359

Benete

Henry

3 May 1633

Kirdford

Wsx

STCIII/G F.232

Benete

Wm

19 Oct 1652

Kirdford

Wsx

Benett

John

29 May 1680

West Wittering

Wsx

Benett

Margt

Widow

10 Dec 1612

Storrington

Wsx

STCIII/E F.195

Benett

Wm

Yeoman

31 Dec 1613

Sullington

Wsx

STCIII/F F.31

Benit

Sarah

Widow

9 May 1681

Lancing

Wsx

STCI/27 F.371

Benjamin

Isaac

23 Sep 1622

Lancing

Wsx

Benjamin

John

4 May 1709

Warningcamp

Wsx

Benjamine

Walter

6 May 1674

Lyminster

Wsx

STCI/25 F.130

Bennat

Jas

14 May 1669

Broadwater

Wsx

STCIII/I F.80

Bennate

John

18 Oct 1652

Wisborough Green

Wsx

Bennatt

John

19 May 1692

Kirdford

Wsx

Bennet

Danl

29 Oct 1694

Findon

Wsx

Bennet

John

16 Jun 1641

Slinfold

Wsx

S. Dean 14

Bennet

John

Husbandman

19 Feb 1686

Findon

Wsx

STCI/28 F.29

Bennet

John

18 Jun 1695

Washington

Wsx

Bennet

Richd

28 Sep 1630

Poling

Wsx

STCI/18 F.29

Bennet

Richd

21 Mar 1655

Ferring

Wsx

Bennet

Robt

5 Jan 1678

Sutton

Wsx

Bennet

Thos

6 Aug 1617

Wiston

Wsx

S. Dean 41

Bennet

Wm

22 Sep 1685

Horsham

Wsx

Bennet

Wm

Yeoman

22 Decv 1701

Pulborough

Wsx

STCI/30 F.560

Bennett

Alexander

7 Oct 1668

Thakeham

Wsx

STCIII/I F.64

Bennett

Bridget

Widow

2 May 1687

East Wittering

Wsx

STCI/28 F.335

Bennett

Edward

21 May 1672

Warningcamp

Wsx

Bennett

Edward

Yeoman

10 - 1719

East Wittering

Wsx

STCI/32 F.306

Bennett

Elizth

Widow

1 Feb 1727

Horsham

Wsx

STCI/34 F.230

Bennett

Geo

17 Sep 1622

Chichester - Unspecified

Wsx

STDIII/I F.68

Bennett

Henry

5 Mar 1649

Aldingbourne

Wsx

STCI/21 F.279

Bennett

Henry

Yeoman

7 Mar 1722

Rudgwick

Wsx

STCI/33 F.83

Bennett

Jane

Widow

9 May 1631

Ashington

Wsx

STCI/18 F.85

Bennett

Joan

Widow

10 Apr 1635

Aldingbourne

Wsx

STCIII/H F.2

Bennett

John

Yeoman

10 Dec 1621

Nuthurst

Wsx

S. Dean 8

Bennett

John

23 May 1635

Climping

Wsx

STCIII/H F.9

Bennett

John

Husbandman

16 Sep 1636

Pulborough

Wsx

STCI/189 F.34

Bennett

John

Yeoman

20 Mar 1643

Kingston

Wsx

STCI/21 F.7

Bennett

John

Yeoman

27 Jul 1647

Wiston

Wsx

STCI/21 F.210

Bennett

John

16 Jan 1662

Midhurst

Wsx

STCIII/H F.257

Bennett

John

13 May 1663

Storrington

Wsx

STCIII/H F.300

Bennett

John

Yeoman

2 Jun 1669

Thakeham

Wsx

STCIII/I F.81

Bennett

John

Gentleman

24 May 1687

Barnham

Wsx

STCI/28 F.248

Bennett

John

Yeoman

1 Jul 1692

Findon

Wsx

STCI/29 F.127

Bennett

John

5 Oct 1699

Ferring

Wsx

STCI/30 F.465

Bennett

John

23 Feb 1719

Steyning

Wsx

STCIII/N F.15

Bennett

John

8 Jun 1720

Ferring

Wsx

STCI/32 F.319

Bennett

Mary

Widow

2 Jun 1669

Thakeham

Wsx

STCI/24 F.37

Bennett

Nathaniel

Blacksmith

2 Apr 1719

Chichester Subdeanery

Wsx

STCIII/N F.16

Bennett

Richd

6 Jul 1612

Bury

Wsx

STCIII/E F.228

Bennett

Richd

3 Apr 1645

Tangmere

Wsx

ACC.698. M.209

Bennett

Robt

Cleaver

3 May 1652

Kirdford

Wsx

STCI/21 F.478

Bennett

Thos

1 Oct 1620

Shipley

Wsx

STCIII/F F.167

Bennett

Thos

Yeoman

12 Nov 1622

Findon

Wsx

S. Dean 12

Bennett

Thos

5 Sep 1692

Wiston

Wsx

STCI/29 F.144

Bennett

Thos

Yeoman

- Jun 1729

Findon

Wsx

STCIII/O F.4

Bennett

Thos

Yeoman

5 May 1738

Washington

Wsx

STCI/36 F.277

Bennett

Wm

18 Sep 1649

Ashington

Wsx

STCI/21 F.340

Bennett

Wm

Husbandman

16 Jun 1716

Bosham

Wsx

STCIII/N F.7

Bennett

Wm

- Jun 1719

Wiston

Wsx

STCI/32 F.213

Bennett

Wm

Husbandman

25 Jan 1720

Rudgwick

Wsx

STCI/33 F.86

Bennett

Wm

Yeoman

10 Apr 1729

Woolbeding

Wsx

STCI/34 F.387

Bennett

Wm

18 Sep 1780

Slindon

Wsx

Bennetts

Thos

5 Feb 1680

Lancing

Wsx

Bens

Robt

Shearman

27 Jan 1620

North Mundham

Wsx

STCI/16 F.121

Benson

Edward

Gentleman

6 Jul 1687

Stoughton

Wsx

STCI/29 F.75

Benson

Miles

15 Jan 1713

Westbourne

Wsx

STCIII/M F.119

Bent

Clement

Yeoman

1612

West Wittering

Wsx

B. Dean 16

Bent

John

2 Jan 1623

West Wittering

Wsx

B. Dean 17

Benton

Edward

Carpenter

2 Nov 1706

Bramber

Wsx

STCI/30 F.899

Berkett

Robt

5 Dec 1632

Steyning

Wsx

STCI/18 F.238

Berrecke

Margt

30 Mar 1640

Ferring

Wsx

A. Dean 5

Berricke

Geo

4 Dec 1620

Bosham

Wsx

STCIII/F F.167

Berricke

Henry

14 Apr 1670

Rudgwick

Wsx

STCI/24 F.87

Berry

Henry

Husbandman

22 Mar 1624

Westbourne

Wsx

STCIII/F F.216

Bery

Thos

10 Nov 1650

Arundel

Wsx

STCIII/K F.128

Best

Mary

Widow

17 Nov 1727

Horsham

Wsx

STCI/34 F.206

Best

Richd

Turner

11 Aug 1640

Pulborough

Wsx

S. Dean 21

Best

Robt

Butcher

27 Aug 1725

Horsham

Wsx

STCI/33 F.353

Betesworth

Peter

Gentleman

19 May 1663

Iping

Wsx

STCI/23 F.113

Betfold

John

17 Apr 1648

Ford

Wsx

Betfold

Sarah

24 Mar 1662

Ford

Wsx

Betfoulde

Richd

27 Nov 1612

Funtington

Wsx

Bethell

Joseph

Mariner

23 Sep 1736

Chichester Subdeanery

Wsx

STCI/36 F.210

Betsworth

John

7 Mar 1662

Stedham

Wsx

STCI/23 F.36

Betsworth

Lawrence

Husbandman

10 Feb 1625

Linch

Wsx

STCIII/F F.228

Betsworth

Nicholas

Hemp Dresser

25 Apr 1671

Lodsworth

Wsx

STCI/25 F.6

Betsworth

Stephen

30 Jul 1672

Linchmere

Wsx

Bett

Philippa

Widow

26 Nov 1621

Oving

Wsx

B. Dean 19

Bettesworth

Agnes

Widow

20 Aug 1617

Stoughton

Wsx

B. Dean 10

Bettesworth

Ann

Widow

27 Sep 1630

Rogate

Wsx

STCI/18 F.26

Bettesworth

Ann

Widow

8 Sep 1720

Petworth

Wsx

STCI/32 F.327

Bettesworth

Arthur

Gentleman

22 May 1671

Chithurst

Wsx

STCI/25 F.43

Bettesworth

Edward

Yeoman

28 May 1681

Linchmere

Wsx

STCI/27 F.223

Bettesworth

Jas

16 May 1698

Cocking

Wsx

STCI/30 F.390

Bettesworth

John

Yeoman

4 Apr 1702

Stedham

Wsx

STCI/30 F.571

Bettesworth

John

Husbandman

18 Sep 1732

North Mundham

Wsx

STCIII/O F.49

Bettesworth

Peter

20 Jan 1622

Iping

Wsx

M. Dean 23

Bettesworth

Peter

Yeoman

20 Apr 1666

Lodsworth

Wsx

STCIII/I F.2

Bettesworth

Peter

Senior

23 Nov 1719

Linch

Wsx

STCI/32 F.260

Bettesworth

Thos

Husbandman

22 Oct 1641

Linch

Wsx

M.Dean 15

Bettesworth

Thos

Esquire

22 Jan 1695

Rogate

Wsx

STCI/30 F.197

Bettesworth

Wm

Husbandman

21 May 1656

Woolbeding

Wsx

STCI/218 F.38

Betts

Joseph

Yeoman

2 Apr 1712

Midhurst

Wsx

STCI/31 F.327

Betts

Mary

Widow

19 Dec 1712

Midhurst

Wsx

STCIII/M F.119

Betts

Wm

17 Feb 1631

Tortington

Wsx

STCI/18 F.65

Bettsworth

John

1 Dec 1681

Rogate

Wsx

Bettsworth

John

14 Jul 1697

Rogate

Wsx

STCIII/M F.3

Bettsworth

Thos

14 Mar 1623

Singleton

Wsx

STCIII/F F.202

Beverstock

John

19 Oct 1692

Treyford

Wsx

Bevis

Ann

24 Sep 1694

Goring

Wsx

Bevis

John

29 Nov 1681

Goring

Wsx

Bexhill

John

30 May 1693

Felpham

Wsx

Bickley

Brune

Physician

28 Feb 1750

Midhurst

Wsx

STCIII/Q F.8

Bickley

Richd

Gentleman

21 Feb 1662

Funtington

Wsx

STCIII/H F.250

Bicknall

Wm

16 Apr 1621

Ambersham (North & South)

Wsx

Bidges

Geo

8 Jun 1694

Aldingbourne

Wsx

STCI/30 F.116

Bigges

Wm

Labourer

15 Jun 1640

Hardham

Wsx

M. Dean 31

Biggs

David

9 Nov 1632

Westbourne

Wsx

Biggs

Geo

3 Oct 1637

Aldingbourne

Wsx

STCIII/H F.55

Biggs

Henry

24 Jul 1674

Aldingbourne

Wsx

STCI/26 F.171

Biggs

Richd

29 Apr 1631

Aldingbourne

Wsx

STCI/18 F.93

Biggs

Thos

Weaver

19 May 1614

Aldingbourne

Wsx

B. Dean 14

Bignoll

Thos

1 Sep 1671

Fittleworth

Wsx

STCI/25 F.26

Billinghurst

Edward

Brick Maker

2 Sep 1749

Wisborough Green

Wsx

STCI/38 F.403

Billinghurst

Jacomina

Widow

11 Sep 1637

Lodsworth

Wsx

STCI/19 F.70

Billinghurst

John

26 Aug 1639

Amberley

Wsx

Billinghurst

John

4 Jan 1695

Lodsworth

Wsx

Billinghurst

Robt

29 Apr 1640

Lodsworth

Wsx

M. Dean 14

Billinghurst

Thos

12 Feb 1631

Lodsworth

Wsx

Billinghurst

Thos

7 Jan 1681

Lodsworth

Wsx

Billings

Henry

3 Apr 1647

Oving

Wsx

STCI/21 F.137

Binssted

Joan

Widow

7 Apr 1640

Harting

Wsx

M. Dean 44

Binsted

Alice

Widow

30 Apr 1694

Westbourne

Wsx

STCI/30 F.101

Binsted

Jas

Yeoman

- Jun 1715

Bosham

Wsx

STCIII/N F.4

Binsted

John

Yeoman

18 Aug 1701

Boxgrove

Wsx

STCI/30 F.548

Binsted

Richd

19 Dec 1632

Barnham

Wsx

STCI/18 F.236

Birch

Mary

Widow

18 Sep 1738

Walberton

Wsx

STCI/36 F.299

Bird

Chas

17 Dec 1694

Woolavington

Wsx

Bird

Richd

Yeoman

10 Mar 1715

Horsham

Wsx

STCIII/N F.1

Bish

Thos

17 Jan 1693

Shipley

Wsx

Bishop

Dorothy

Widow

14 Dec 1632

Midhurst

Wsx

STCI/18 F.222

Bishop

Henry

27 Apr 1683

Lancing

Wsx

STCI/27 F.379

Bishop

John

24 Dec 1668

Ashington

Wsx

STCIII/I F.68

Bishop

John

24 Dec 1668

Wiston

Wsx

STCIII/I F.68

Bishop

John

Gentleman

24 Dec 1668

Ashington

Wsx

STCIII/I F.68

Bishop

John

Gentleman

24 Dec 1668

Wiston

Wsx

STCIII/I F.68

Bishop

John

17 Nov 1674

Ashhurst

Wsx

Bishop

John

Yeoman

5 Jun 1694

Washington

Wsx

STCI/30 F.119

Bishop

John

Husbandman

17 Jun 1714

Itchingfield

Wsx

STCI/31 F.453

Bishop

Lewis

13 Jan 1618

Selsey

Wsx

STCIII/F F.107

Bishop

Richd

26 - 1641

Midhurst

Wsx

M. Dean 30

Bishop

Thos

9 Jan 1696

Wiston

Wsx

STCI/30 F.257

Bishope

Richd

Tailor

27 Mar 1662

Itchingfield

Wsx

STCIII/H F.251

Bishopp

Chas

Esquire

21 Oct 1672

West Chiltington

Wsx

STCI/25 F.78

Bishopp

Margt

Widow

6 Jan 1623

Findon

Wsx

S. Dean 10

Bishopp

Wm

Labourer

27 May 1623

Sullington

Wsx

S. Dean 19

Bishoppe

John

Tailor

10 May 1614

Sullington

Wsx

STCIII/F F.32

Bishoppe

John

12 Jan 1638

Sullington

Wsx

STCIII/H F.60

Bishoppe

Robt

1 Aug 1622

Clapham

Wsx

A. Dean 13

Blaber

Henry

Butcher

3 Apr 1721

Littlehampton

Wsx

STCIII/N F.26

Blaber

John

21 Aug 1690

Billinghurst (Billingshurst?)

Wsx

Blaber

Susan

Widow

29 Oct 1695

Billinghurst (Billingshurst?)

Wsx

STCI/30 F.246

Blackall

Jane

Widow

8 Jul 1640

Rudgwick

Wsx

S. Dean 45

Blackburn

Jas

Glover

1 May 1721

Harting

Wsx

STCI/33 F.24

Blackfan

Henry

2 Mar 1675

Ashhurst

Wsx

Blackfan

Henry

Carpenter

8 Jul 1675

Ashhurst

Wsx

STCI/26 F.58

Blackman

Anthony

Tailor

26 Jun 1724

Tillington

Wsx

STCI/33 F.229

Blackman

Henry

19 Jun 1672

Billinghurst (Billingshurst?)

Wsx

Blackman

John

Yeoman

2 Oct 1634

Lancing

Wsx

STCIII/G F.264

Blackman

John

19 Jul 1643

Climping

Wsx

STCI/21 F.33

Blackman

Nicholas

Yeoman

1 May 1644

Rogate

Wsx

STCI/21 F.23

Blackman

Nicholas

Blacksmith

19 Jan 1690

Midhurst

Wsx

STCI/29 F.64

Blackman

Nicholas

13 Jan 1691

Heyshott

Wsx

Blackman

Richd

Yeoman

8 May 1683

Egdean

Wsx

STCI/27 F.375

Blackman

Richd

Yeoman

25 Jan 1743

Graffham

Wsx

STCIII/P F.44

Blackman

Thos

29 May 1624

Chithurst

Wsx

M. Dean 4

Blackman

Thos

21 May 1679

Sompting

Wsx

STCI/27 F.112

Blackman

Wm

10 Oct 1632

Lancing

Wsx

STCI/18 F.222

Blackman

Wm

Husbandman

4 Jun 1728

Coates

Wsx

STCI/34 F.297

Blackmore

Dorothy

Widow

20 Oct 1666

Harting

Wsx

STCIII/I F.15

Blackmore

Edward

Yeoman

18 Oct 1708

Harting

Wsx

STCI/31 F.119

Blackmore

Wm

Yeoman

10 Jan 1709

Harting

Wsx

STCI/31 F.111

Blackwell

Jas

6 Aug 1638

West Grinstead

Wsx

STCI/27 F.406

Blackwell

John

Yeoman

20 Jul 1720

Warnham

Wsx

STCIII/N F.23

Blackwell

Joseph

21 Nov 1684

Boxgrove

Wsx

STCI/27 F.469

Blague

Thomasine

Widow

8 Mar 1621

West Dean

Wsx

STCI/16 F.114

Blaise

John

20 May 1641

Climping

Wsx

STCIII/H F.171

Blakcar

Geo

Innholder

9 Mar 1640

Lancing

Wsx

S. Dean 14

Blake

Eden

Spinster

23 Aug 1647

Warnham

Wsx

STCI/21 F.219

Blake

John

Husbandman

3 May 1649

Itchingfield

Wsx

STC!/21 F.371

Blake

John

16 Jun 1682

Horsham

Wsx

Blake

John

10 Mar 1687

Shipley

Wsx

Blake

John

Victualler

18 Apr 1749

Arundel

Wsx

STCI/38 F.395

Blake

Richd

Carpenter

23 Dec 1724

Slinfold

Wsx

STCI/33 F.269

Blaker

Mary

Widow

8 May 1799

Goring

Wsx

STCI/45 F.336

Blaker

Wm

Husbandman

18 May 1612

Tortington

Wsx

M. Dean 16

Blaker

Wm

Yeoman

23 Feb 1778

Goring

Wsx

STCI/43 F.215

Blanch

Walter

Vintner

11 Mar 1668

Petworth

Wsx

STCI/23 F.358

Blaney

David

13 Feb 1677

Merston

Wsx

Blare

John

16 Aug 1619

Coldwaltham

Wsx

STCIII/F F.143

Blase

Wm

2 May 1635

Climping

Wsx

STCI/18 F.364

Blase

Wm

2 May 1693

Felpham

Wsx

Blaxton

Godfrey

Clerk

26 Feb 1638

West Thorney

Wsx

STCIII/H F.63

Blaxton

Henry

- Feb 17-1

Unidentified Inventories

nk

Blaxton

Henry

Gentleman

- Feb 1702

North Stoke

Wsx

STCI/30 F.631

Blayse

John

21 Jun 1639

Climping

Wsx

Blayse

Thos

Husbandman

17 Sep 1617

Barnham

Wsx

STCIII/F F.110

Blayse

Thos

23 Feb 1618

Barnham

Wsx

Blayse

Wm

20 Jan 1620

Merston

Wsx

STCIII/F F.153

Bleach

Geo

18 Feb 1727

Westbourne

Wsx

STCIII/N F.55

Bleak

Robt

15 Feb 1678

Earnley

Wsx

Bleake

Matthew

4 Sep 1676

Sidlesham

Wsx

STCI/26 F.98

Bleekes

Elizth

Widow

27 Mar 1614

Oving

Wsx

STCIII/F F.26

Blickfield

Francis

25 Nov 1652

Duncton

Wsx

STCI/21 F.513

Blickfield

Wm

19 Aug 1691

Duncton

Wsx

STCI/29 F.103

Blinstone

Ralph

Clerk

23 Jun 1637

Fittleworth

Wsx

STCI/19 F.66

Blunckett

Wm

8 May 1640

Aldingbourne

Wsx

STCIII/H F.143

Blundell

Benj

Glover

21 Sep 1620

Arundel

Wsx

STCI/16 F.117

Blundell

Geo

9 Oct 1723

Angmering

Wsx

STCI/33 F.169

Blundell

Henry

22 Jun 1638

West Grinstead

Wsx

STCI/20 F.84

Blundell

John

Husbandman

18 Apr 1631

Slinfold

Wsx

STCI/18 F.84

Blundell

John

Yeoman

19 Apr 1678

Thakeham

Wsx

STCI/26 F.135

Blundell

Nathaniel

15 Jan 1685

Amberley

Wsx

Blundell

Saml

22 Mar 1694

Nuthurst

Wsx

Blundell

Thos

19 Dec 1679

Unidentified Inventories

nk

Blundell

Wm

3 Dec 1640

Boxgrove

Wsx

STCIII/H F.160

Blunden

Edmund

10 Sep 1681

Midhurst

Wsx

Blunden

Henry

Glazier

18 May 1742

Chichester Subdeanery

Wsx

STCIII/P F.35

Blunden

Jas

2 Mar 1723

Washington

Wsx

STCI/33 F.111

Blunden

Wm

29 Sep 1690

Apuldram (Appledram)

Wsx

STCI/29 F.76

Blunden

Wm

17 Aug 1692

Lodsworth

Wsx

STCI/29 F.131

Blunden

Wm

Tailor

4 Aug 1698

Pulborough

Wsx

STCI/30 F.402

Blunden

Wm

13 Jan 1702

Boxgrove

Wsx

STCI/30 F.561

Blunden

Wm

Butcher

10 Oct 1716

Midhurst

Wsx

STCI/32 F.69

Blunden

Wm

Mercer

7 Feb 1737

Angmering

Wsx

STCI/36 F.172

Blundever

John

10 May 1648

Yapton

Wsx

STCI/21 F.255

Blunt

Margt

Widow

26 Mar 1691

Horsham

Wsx

STCI/29 F.103

Bly

Ann

Widow

21 Jan 1717

Selsey

Wsx

STCIII/N F.8

Blyth

Margt

- May 1621

Westbourne

Wsx

STCIII/F F.174

Blyth

Wm

Husbandman

29 Mar 1640

Westbourne

Wsx

B. Dean 5

Boad

Richd

Yeoman

16 Mar 1663

Bramber

Wsx

STCIII/H F.283

Boad

Thos

11 Aug 1696

Duncton

Wsx

Boade

John

21 Feb 1631

Fittleworth

Wsx

STCI/18 F.56

Board

Wm

Husbandman

27 Jul 1681

Horsham

Wsx

STCI/27 F.228

Bocker

Thos

Husbandman

28 Mar 1648

Kirdford

Wsx

STCIII/K F.77

Bockham

Wm

Yeoman

11 Oct 1675

Bosham

Wsx

STCI/26 F.73

Bocksoll

Elizth

Widow

2 May 1642

Northchapel

Wsx

M. Dean 2

Boddle

Ann

6 May 1726

Clapham

Wsx

Bode

John

Yeoman

10 Oct 1629

Steyning

Wsx

STCI/17 F.279

Bode

Wm

5 Jun 1617

Steyning

Wsx

Bodger

Wm

9 Mar 1691

Goring

Wsx

STCI/29 F.93

Bodle

Joan

Widow

4 Dec 1668

Steyning

Wsx

STCIII/I F.67

Body

Susan

Widow

21 Oct 1633

Clapham

Wsx

STCIII/G F.242

Boerer

Robt

Husbandman

4 Mar 1625

Fittleworth

Wsx

M. Dean 6

Boggest

Thos

Yeoman

17 Mar 1729

Up Marden

Wsx

STCI/34 F.372

Bolds

Wm

9 Jun 1687

Bosham

Wsx

Boley

Richd

Clerk

11 May 1630

Wiggonholt

Wsx

STCI/18 F.8

Bolsham

Jas

Butcher

17 Dec 1645

Midhurst

Wsx

STCI/21 F.120

Bolshome

John

Wheelwright

10 Apr 1640

Rogate

Wsx

M. Dean 39

Bolsome

Richd

Yeoman

12 Jun 1624

Singleton

Wsx

STCIII/F F.220

Bolsome

Thos

14 Jan 1731

Horsham

Wsx

STCIII/O F.24

Bolsone

Richd

26 Mar 1623

Rogate

Wsx

M. Dean 20

Bolten

John

Yeoman

21 Mar 1730

West Thorney

Wsx

STCIII/O F.13

Bolter

Thos

23 Feb 1587

West Grinstead

Wsx

Bolton

John

Husbandman

18 Apr 1614

Warnham

Wsx

S. Dean 18

Bolton

Richd

26 Jan 1588

Sidlesham

Wsx

STCI/14 F.67

Bolton

Richd

2 Jun 1692

West Thorney

Wsx

Bolton

Thos

30 Dec 1709

West Thorney

Wsx

Bond

Elizth

1 Jan 1691

West Wittering

Wsx

Bone

Wm

Husbandman

1 Mar 1615

Bosham

Wsx

B. Dean 32

Bongard

John

22 Apr 1670

Pulborough

Wsx

STCI/24 F.127

Boniface

Edward

Yeoman

17 Feb 1671

Barnham

Wsx

STCI/24 F.132

Boniface

Geo

Yeoman

26 Aug 1807

Climping

Wsx

STCIII/V F.57

Boniface

John

Yeoman

2 May 1768

Eastergate

Wsx

STCI/42 F.2

Boniface

John

Yeoman

13 Nov 1770

Eastergate

Wsx

STCI/42 F.151

Boniface

Thos

Yeoman

17 Sep 1662

Midhurst

Wsx

STCI/23 F.44

Boniface

Thos

Yeoman

24 Jan 1800

Selsey

Wsx

STCI/45 F.344

Boniface

Wm

22 Mar 1673

Storrington

Wsx

Bonne

Thos

Cooper

3 Feb 1707

Horsham

Wsx

STCI/31 F.64

Bonner

Henry

6 Dec 1736

Kirdford

Wsx

STCI/36 F.214

Bonns

Sarah

Widow

9 May 1716

Horsham

Wsx

STCI/32 F.90

Bonnser

Eleanor

Spinster

17 Jun 1712

Westbourne

Wsx

STCIII/M F.113

Bonny

Elizth

Spinster

23 Sep 1671

Birdham

Wsx

STCIII/L F.81

Bonny

Joan

Widow

4 Feb 1635

West Thorney

Wsx

STCI/18 F.350

Bonny

Margery

Widow

21 Sep 1671

Birdham

Wsx

STCI/25 F.32

Bonny

Richd

Yeoman

8 Mar 1655

Chichester - Unspecified

Wsx

STCI/218 F.27

Bonny

Thos

18 Sep 1695

Funtington

Wsx

STCI/30 F.237

Bonnye

Agnes

29 Oct 1623

Funtington

Wsx

STCIII/F F.212

Bonus

Paul

Butcher

30 Apr 1729

Burpham

Wsx

STCIII/O F.3

Bonus

Thos

14 Oct 1639

Horsham

Wsx

STCIII/H F.128

Bonyface

Thos

Glover

28 Jul 1614

Storrington

Wsx

STCIII/F F.36

Boocker

Mary

Widow

1 Jan 1704

Warnham

Wsx

STCI/30 F.656

Boode

Nicholas

25 Jul 1677

Duncton

Wsx

STCI/26 F.143

Boodgrome

Mary

1 Dec 1621

Folkington

Esx

Bookar

John

5 Sep 1619

Horsham

Wsx

STCIII/F F.142

Booker

Alice

Widow

9 Jun 1617

Billinghurst (Billingshurst?)

Wsx

S. Dean 48

Booker

Ambrose

Yeoman

14 Apr 1692

West Grinstead

Wsx

STCI/29 F.133

Booker

Ann

Widow

29 Feb 1700

Rudgwick

Wsx

STCI/30 F.474

Booker

Ann

Spinster

28 Feb 1707

Horsham

Wsx

STCIII/M F.69

Booker

Barththolmew

4 Jan 1662

Northchapel

Wsx

STCIII/H F.234

Booker

Edward

Bachelor

10 Apr 1622

Chichester - Unspecified

Wsx

STCIII/I F.68

Booker

Edward

Maltster

13 May 1701

Horsham

Wsx

STCI/30 F.537

Booker

Edward

Yeoman

13 May 1701

Horsham

Wsx

STCI/30 F.537

Booker

Edward

Maltster

5 Jul 1706

Horsham

Wsx

STCI/30 F.537

Booker

Edward

Yeoman

5 Jul 1706

Horsham

Wsx

STCI/30 F.537

Booker

Elizth

Widow

28 Sep 1667

Arundel

Wsx

STCI/23 F.371

Booker

Francis

14 Jun 1728

Ifield

Wsx

STCIII/N F.79

Booker

Geo

- Dec 1729

Horsham

Wsx

STCI/34 F.452

Booker

Henry

Blacksmith

26 Sep 1656

Midhurst

Wsx

STCI/218 F.39

Booker

Henry

4 May 1705

Chidham

Wsx

Booker

Jas

Yeoman

4 Aug 1670

Sutton

Wsx

STCIII/I F.111

Booker

John

Yeoman

11 Jun 1614

Rudgwick

Wsx

S. Dean 36

Booker

John

11 Nov 1630

Barlavington

Wsx

STCIII/G F.141

Booker

John

29 Jun 1639

Northchapel

Wsx

Booker

John

Yeoman

9 Jul 1677

Rudgwick

Wsx

STCI/26 F.140

Booker

John

Yeoman

5 Aug 1681

Warnham

Wsx

STCI/27 F.260

Booker

John

2 Dec 1695

Rudgwick

Wsx

Booker

John

Blacksmith

4 Mar 1713

Midhurst

Wsx

STCI/31 F.288

Booker

John

Blacksmith

3 Sep 1718

Midhurst

Wsx

STCI/32 F.165

Booker

John

Sadler

24 Nov 1736

Arundel

Wsx

STCIII/O F.110

Booker

John

11 Jul 1743

West Chiltington

Wsx

STCI/37 F.324

Booker

Leonard

20 Nov 1681

Horsham

Wsx

Booker

Matthew

10 Oct 1612

Chidham

Wsx

B. Dean 30

Booker

Nicholas

1619

Warningcamp

Wsx

Booker

Robt

Tailor

4 Mar 1663

Graffham

Wsx

STCI/23 F.191

Booker

Robt

Chandler

15 May 1688

Arundel

Wsx

STCI/28 F.500

Booker

Susan

3 Mar 1661

Easebourne

Wsx

Booker

Thos

8 Oct 1629

Barlavington

Wsx

STCI/17 F.280

Booker

Thos

Husbandman

13 Apr 1642

Bury

Wsx

STCIII/H F.185

Booker

Wm

Yeoman

2 Jun 1662

Petworth

Wsx

STCI/23 F.41

Booker

Wm

Thatcher

7 Jul 1681

Coldwaltham

Wsx

STCI/27 F.245

Booker

Wm

Butcher

27 Aug 1780

Compton

Wsx

STCIII/S F.120

Boone

John

22 Apr 1687

Stedham

Wsx

Booren

Richd

Tailor

20 Dec 1669

Horsham

Wsx

STCI/24 F.84

Boorer

John

26 Jun 1693

Warnham

Wsx

Boorer

Thos

10 Sep 1661

Warnham

Wsx

STCI/22 F.89

Boorer

Thos

4 Feb 1721

Horsham

Wsx

STCI/33 F.7

Boorne

Mary

23 Aug 1680

Horsham

Wsx

Bordman

Isaac

Vicar

2 Sep 1706

Sompting

Wsx

STCI/30 F.875

Boremna

John

29 Oct 1711

Westbourne

Wsx

Borer

Elizth

Spinster

29 Dec 1635

Warnham

Wsx

STCI/18 F.388

Borer

Hamlet

Husbandman

21 Nov 1629

Warnham

Wsx

STCI/17 F.279

Borer

Joan

Widow

25 Jun 1612

Horsham

Wsx

STCIII/E F.137

Borer

John

Yeoman

26 Feb 1724

Warnham

Wsx

STCI/33 F.288

Borer

John

Yeoman

2 Feb 1726

Horsham

Wsx

STCIII/N F.49

Borer

Margt

Widow

18 Jan 1636

Warnham

Wsx

STCI/18 F.387

Borer

Thos

16 Aug 1642

Warnham

Wsx

Borne

John

1 Dec 1691

Nuthurst

Wsx

STCI/29 F.117

Borrers

Hamlet

Husbandman

19 Apr 1639

Warnham

Wsx

STCIII/H F.109

Boswell

Wm

8 Feb 1726

Lodsworth

Wsx

Botten

Henry

Victualler

29 Apr 1771

Horsham

Wsx

STCI/42 F212

Botting

Ann

Widow

4 Nov 1630

Horsham

Wsx

STCIII/G F.141

Botting

Eden

28 Apr 1624

Findon

Wsx

S. Dean 2

Botting

Edward

Husbandman

25 Mar 1635

Nuthurst

Wsx

STCI/18 F.357

Botting

Jas

14 Mar 1710

West Grinstead

Wsx

STCI/31 F.249

Botting

Jas

Yeoman

1 Feb 1734

West Grinstead

Wsx

STCI/35 F.246

Botting

John

Yeoman

28 Aug 1710

Nuthurst

Wsx

STCI/31 F.248

Botting

Mary

Widow

14 Jul 1670

Billinghurst (Billingshurst?)

Wsx

STCI/24 F.121

Botting

Owen

18 Jul 1648

West Grinstead

Wsx

STCIII/K F.88

Botting

Richd

Husbandman

28 Dec 1613

Findon

Wsx

S. Dean 31

Botting

Robt

31 Mar 1699

Shipley

Wsx

STCI/30 F.450

Botting

Stephen

7 Feb 1621

Nuthurst

Wsx

STCIII/F F.171

Botting

Thos

Husbandman

3 Feb 1623

Findon

Wsx

S. Dean 13

Botting

Wm

Carpenter

11 Jun 1707

Shipley

Wsx

STCIII/M F.72

Bottinge

Thos

Husbandman

11 Jun 1612

West Grinstead

Wsx

S. Dean 35

Boucher

John

Husbandman

12 Jun 1716

Kirdford

Wsx

STCIII/N F.7

Boulle

John

14 Jun 1710

West Grinstead

Wsx

STCI/31 F.233

Boully

John

23 May 1689

Angmering

Wsx

STCI/29 F.35

Bouncer

Arthur

5 Jan 1664

Westbourne

Wsx

STCI/23 F.147

Bouncer

Richd

19 Jul 1684

Westbourne

Wsx

Bound

Nicholas

Shoemaker

4 Jan 1640

Midhurst

Wsx

M. Dean 17

Bound

Wm

12 Mar 1685

Elsted

Wsx

STCI/27 F.433

Bourgh

Geo

Physician

4 Mar 1620

Chichester - Unspecified

Wsx

STCI/3 F.161

Bourne

Richd

Farmer

5 Jul 1705

Horsham

Wsx

STCIII/M F.57

Bourne

Robt

30 Mar 1629

Horsham

Wsx

Bowbroock

John

Yeoman

23 Sep 1622

Singleton

Wsx

B. Dean 6

Bowbrooke

Margery

Spinster

20 Jun 1635

Singleton

Wsx

STCIII/H F.11

Bower

Geo

Yeoman

18 Mar 1680

Oving

Wsx

STCI/27 F.151

Bower

Randolph

11 May 1632

North Mundham

Wsx

Bowes

John

23 Dec 1670

Arundel

Wsx

STCI/24 F.138

Bowker

Francis

25 Mar 1634

Rudgwick

Wsx

STCI/18 F.301

Bowker

Margt

Widow

16 Jan 1638

Barlavington

Wsx

STCI/19 F.89

Bowler

Bartholomew

10 Apr 1703

Steyning

Wsx

STCI/30 F.605

Bowley

Edward

9 Jan 1695

Pulborough

Wsx

Bowley

Jas

Farmer

17 Sep 1742

Rustington

Wsx

STCIII/P F.39

Bowley

John

17 Dec 1670

Wiston

Wsx

Bowley

Richd

Bricklayer

4 Jan 1649

New Fishbourne

Wsx

STCIII/K F.94

Bowley

Richd

29 Jan 1684

Wiggonholt

Wsx

Bowley

Wm

Clerk

1 Mar 1638

Coldwaltham

Wsx

STCI/19 F.92

Bowley

Wm

Yeoman

13 Dec 1700

Pulborough

Wsx

STCI/30 F.521

Bowly

Alice

Widow

20 Jan 1684

Pulborough

Wsx

STCI/27 F.411

Bowman

Christopher

Miller

27 May 1661

Barlavington

Wsx

STCI/22 F.60

Bowman

Wm

Glover

1710

Harting

Wsx

STCI/31 F.261

Bowrer

Wm

10 Oct 1638

Warnham

Wsx

STCIII/H F.91

Bowry

Elizth

Widow

18 Nov 1637

Binsted

Wsx

STCI/19 F.109

Bowyer

Ralph

Shoemaker

14 Sep 1620

Petworth

Wsx

STCIII/F F.164

Bowyer

Ralph

Shoemaker

23 Aug 1647

Petworth

Wsx

STCI/21 F.218

Bowyer

Richd

Gentleman

24 Mar 1653

North Mundham

Wsx

STCIII/K F.164

Boxall

Ann

Widow

14 Aug 1663

Petworth

Wsx

STCI/23 F.158

Boxall

Anthony

Husbandman

20 Nov 1635

Aldingbourne

Wsx

STCIII/H F.18

Boxall

Anthony

Yeoman

30 May 1720

Northchapel

Wsx

STCIII/N F.22

Boxall

Edward

Bachelor

27 Jan 1666

Lurgashall

Wsx

STCIII/H F.367

Boxall

Henry

Carpenter

26 Sep 1737

Kirdford

Wsx

STCI/36 F.225

Boxall

John

26 Oct 1614

Lurgashall

Wsx

STCIII/F F.39

Boxall

John

11 Jul 1639

Kirdford

Wsx

Boxall

John

Bachelor

27 Jan 1666

Lurgashall

Wsx

STCIII/H F.366

Boxall

John

14 Oct 1684

Kirdford

Wsx

Boxall

John

21 Apr 1684

West Grinstead

Wsx

Boxall

John

Carpenter

21 May 1685

Northchapel

Wsx

STCI/28 F.17

Boxall

John

Yeoman

7 Jun 1687

Northchapel

Wsx

STCI/28 F.356

Boxall

John

Husbandman

2 Mar 1702

Lodsworth

Wsx

STCI/30 F.565

Boxall

John

Single Man

23 Nov 1720

Lurgashall

Wsx

STCI/32 F.353

Boxall

Mary

Widow

8 Sep 1687

Northchapel

Wsx

STCI/28 F.302

Boxall

Matthew

Yeoman

27 May 1706

Lurgashall

Wsx

STCIII/M F.60

Boxall

Maurice

Yeoman

7 Jul 1772

Woolavington

Wsx

STCI/42 F.317

Boxall

Nicholas

26 Sep 1637

Lurgashall

Wsx

STCI/19 F.81

Boxall

Richd

19 Nov 1628

Northchapel

Wsx

STCI/17 F.276

Boxall

Richd

Yeoman

6 Mar 1681

Stedham

Wsx

STCI/27 F.141

Boxall

Richd

4 Jul 1707

Woolavington

Wsx

Boxall

Robt

Husbandman

1 Jul 1689

Warningcamp

Wsx

STCI/29 F.40

Boxall

Robt

8 Mar 1721

West Dean

Wsx

STCI/33 F.5

Boxall

Thos

Bricklayer

23 Jul 1731

Petworth

Wsx

STCIII/O F.33

Boxall

Wm

Mercer

14 Aug 1754

Kirdford

Wsx

STCI/39 F.325

Boxhill

Saml

18 Nov 1672

Bramber

Wsx

Boxould

Richd

Yeoman

12 Apr 1680

Selham

Wsx

STCI/27 F.141

Boxse

Henry

22 Nov 1639

Petworth

Wsx

Boyant

Henry

17 Sep 1693

Climping

Wsx

Boyer

Richd

Blacksmith

13 May 1706

West Wittering

Wsx

STCI/30 F.842

Boyes

Thos

4 May 1671

Stoughton

Wsx

STCI/25 F.8

Boylson

Alice

Widow

25 Apr 1648

Woolavington

Wsx

STCI/21 F.225

Boys

Geo

Gentleman

25 Mar 1652

Chichester - Unspecified

Wsx

STCI/218 F.11

Boys

Margt

Widow

20 Jun 1653

Chichester - Unspecified

Wsx

STCI/218 F.2

Boys

Nicholas

Yeoman

3 Mar 1703

Stoughton

Wsx

STCI/30 F.602

Boys

Thos

3 Feb 1704

Bosham

Wsx

STCI/30 F.658

Boyse

Edward

Fisherman

21 Jan 1721

Bosham

Wsx

STCIII/N F.26

Boyse

Joan

Widow

14 Mar 1666

East Preston

Wsx

STCIII.N F.366

Boyse

Thos

24 Jun 1645

Amberley

Wsx

STCI/21 F.41

Boyyet

Thos

14 Feb 1639

Selsey

Wsx

Brabie

Owen

2 Apr 1637

Warnham

Wsx

STCI/19 F.59

Brabie

Thos

30 Mar 1632

Amberley

Wsx

STCI/18 F.80

Brabie

Wm

21 May 1623

Amberley

Wsx

A. Dean 7

Braby

Danl

Yeoman

16 Sep 1641

Amberley

Wsx

A. Dean 14

Braby

Edward

Yeoman

27 Apr 1743

Amberley

Wsx

STCI/37 F.318

Braby

Geo

22 Sep 1671

Amberley

Wsx

Braby

John

27 Sep 1695

East Preston

Wsx

Braby

John

4 Mar 1707

Amberley

Wsx

STCIII/M F.68

Braby

John

Blacksmith

9 Feb 1714

Pulborough

Wsx

STCIII/M F.125

Braby

Richd

6 May 1630

Barnham

Wsx

STCI/18 F.7

Braby

Richd

23 Sep 1671

Burpham

Wsx

STCIII/L F.84

Braby

Thos

Yeoman

- Jan 1682

Amberley

Wsx

STCI/27 F.280

Braby

Thos

Yeoman

17 Mar 1725

Burpham

Wsx

STCIII/N F.44

Brabye

John

Yeoman

5 Mar 1634

Coldwaltham

Wsx

STCI/18 F.298

Bracey

Henry

Brazier

1 Jun 1621

Chichester Subdeanery

Wsx

STDIII/I F.66

Bradfeild

Margt

Spinster

11 Mar 1726

Tillington

Wsx

STCI/34 F.45

Bradfeilde

Owen

13 Jun 1678

Hunston

Wsx

STCI/27 F.2

Bradfold

Anthony

14 Sep 1646

Worminghurst

Wsx

STCIII/K F.163

Bradshaw

Wm

14 Jun 1688

Stedham

Wsx

Bragg

John

Gentleman

4 Mar 1679

Donnington

Wsx

STCI/27 F.337

Bragge

John

27 May 1663

Donnington

Wsx

STCI/23 F.146

Braine

Mary

Widow

22 Dec 1703

Steyning

Wsx

STCI/30 F.648

Branche

John

20 May 1681

Horsham

Wsx

Bransden

John

1 Apr 1690

Arundel

Wsx

Braye

Richd

18 Sep 1623

Rogate

Wsx

M. Dean 14

Brayne

Richd

Husbandman

6 May 1634

Wiston

Wsx

STCI/18 F.312

Bread

John

17 Oct 1687

Goring

Wsx

Breadam

John

13 May 1617

Oving

Wsx

B. Dean 26

Breadan

Denis

Widow

16 Nov 1630

Rustington

Wsx

STCIII/G F.141

Breadan

John

Yeoman

23 Sep 1728

Storrington

Wsx

STCIII/N F.81

Breaden

Robt

25 - 1700

Pulborough

Wsx

STCI/30 F.521

Breades

Nicholas

Tailor

12 Sep 1650

Chichester, All Saints

Wsx

STCIII/K F.126

Breadon

Lawrence

21 Nov 1651

Piddinghoe

Esx

Breda

Edward

Miller

20 Jul 1696

Linchmere

Wsx

STCI/30 F.291

Bredden

Robt

20 Nov 1647

Findon

Wsx

Breden

Steadman

20 Apr 1687

Rustington

Wsx

STCI/28 F.285

Breden

Thos

7 Jul 1629

Findon

Wsx

STCI/17 F.277

Breden

Thos

Husbandman

18 May 1635

Findon

Wsx

STCI/18 F.365

Brensbury

Adam

Miller

3 Mar 1732

Climping

Wsx

STCIII/O F.41

Brensbury

Thos

Miller

25 Oct 1699

Climping

Wsx

STCI/30 F.466

Bret

Thos

3 Feb 1617

Ashhurst

Wsx

STCIII/F F.93

Brewer

John

Yeoman

26 Dec 1637

North Mundham

Wsx

STCI/19 F.88

Brewer

Nicholas

Cloth Worker

3 Dec 1680

Midhurst

Wsx

STCI/27 F.172

Brewer

Wm

18 Mar 1685

North Mundham

Wsx

Brian

Eleanor

Widow

7 Apr 1701

Horsham

Wsx

STCFI/30 F.542

Brian

Saml

10 Sep 1686

Horsham

Wsx

Brian

Saml

10 Feb 1747

Horsham

Wsx

STCIII/P F.90

Briant

Dorothy

Widow

21 Nov 1652

Bosham

Wsx

STCI/21 F.467

Briant

Edmund

25 May 1725

Merston

Wsx

STCIII/N F.47

Briant

Elizsth

1 Feb 1697

Barnham

Wsx

STCI/30 F.306

Briant

John

5 Oct 1639

Westhampnett

Wsx

Briant

Wm

Yeoman

16 Jan 1734

West Wittering

Wsx

STCI/36 F.248

Briante

John

22 Dec 1691

Barnham

Wsx

Briante

Wm

Yeoman

1 Apr 1684

Boxgrove

Wsx

STCI/27 F.460

Bridge

Richd

18 Jan 1693

Tillington

Wsx

STCI/30 F.6

Bridger

Alice

Spinster

1 Jul 1640

Iping

Wsx

STCIII/H F.151

Bridger

Alice

Spinster

21 - 1640

Lodsworth

Wsx

STCIII/H F.161

Bridger

Cath

Widow

16 Jun 1623

Sidlesham

Wsx

B. Dean 16

Bridger

Christopher

Yeoman

8 Oct 1642

Midhurst

Wsx

M. Dean 17

Bridger

Danl

Blacksmith

7 Oct 1761

Lodsworth

Wsx

STCIII/R F.34

Bridger

Elizth

8 Nov 1639

Bepton

Wsx

Bridger

Elizth

27 Mar 1656

Sidlesham

Wsx

STCI/218 F.42

Bridger

Elizth

Widow

20 Jan 1675

Funtington

Wsx

STCI/26 F.91

Bridger

Elizth

1689

Felpham

Wsx

STCI/29 F.31

Bridger

Geo

7 Nov 1689

Storrington

Wsx

STCI/29 F.42